University Trips: Inspirational Study Tours in South America
Inspirational student trips around South America can enhance your students' learning, connect them to new cultures and engage them to pressing global issues.
From learning about sustainable development in Colombia's City of Eternal Spring, Medellin, to exploring environmental conservation in the Galapagos; check out these intercultural trips tailored to a variety of study areas.
Anthropology & Archeology in Santa Marta, Colombia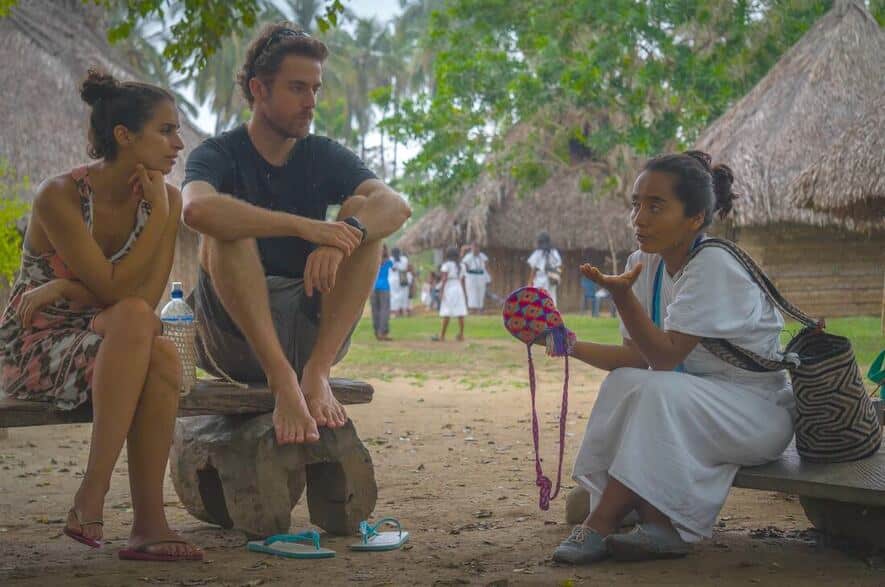 Colombia boasts an eclectic mix of cultures with over 80 different indigenous cultures still inhabiting the jungles, mountain ranges and grassland plains. One of the most intriguing and culturally diverse areas is La Sierra Nevada de Santa Marta – the highest coastal mountain range in the world.
This awe-inspiring region transports students back to the Pre-Hispanic times, giving them access to archaeological ruins dating back to 800AD. In the city of Santa Marta, students discover ancient artefacts in the world-class Gold Museum and thanks to Kagumu's local partnerships, take part in a unique weaving workshop and spiritual cleansing with the native Arhuaco community. The more adventurous groups trek four days through the jungle, crossing rivers and climbing mountain passageways to discover Ciudad Perdida – The Lost City. Check out the example trip itinerary by clicking here.
Environmental Science in the Galapagos, Ecuador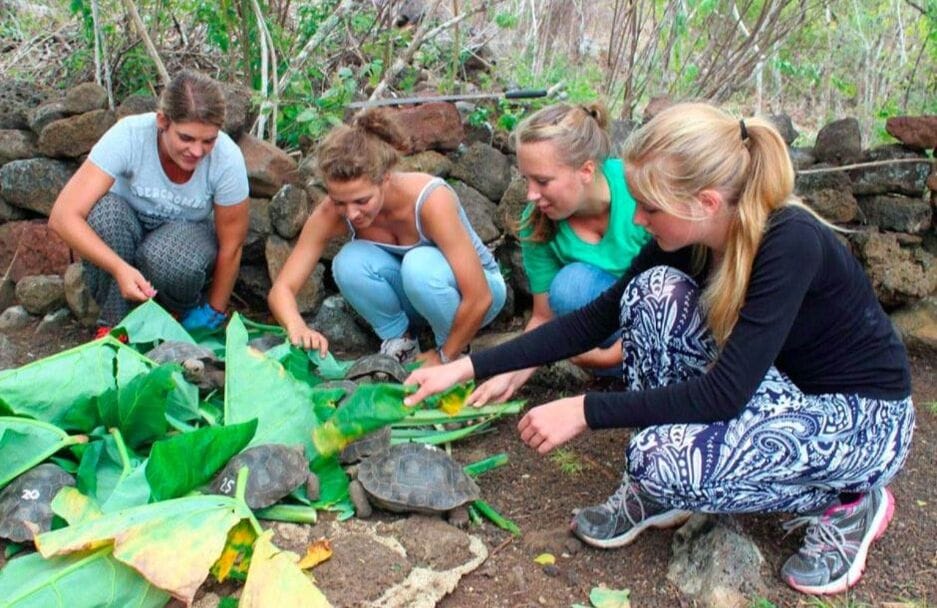 Few places offer university students the chance to experience true environmental conservation and hands-on scientific experiences like the iconic Galapagos Islands. Thanks to Kagumu's local alliances, students will help the local reforestation effort as well as joining experts in their giant tortoise restoration projects and beach clean ups. Visit the intriguing Charles Darwin Research Station and discover first-hand the essential animal conservation work of expert scientists. Students will of course explore some of the most remarkable islands on the archipelago, coming face to face with the native salt-spitting marine iguanas, witnessing the blue-footed boobies' magical mating dance and snorkelling next to penguins and hammer-head sharks. Click here to view our trip to the Galápagos Islands. 
International Business in Medellin, Colombia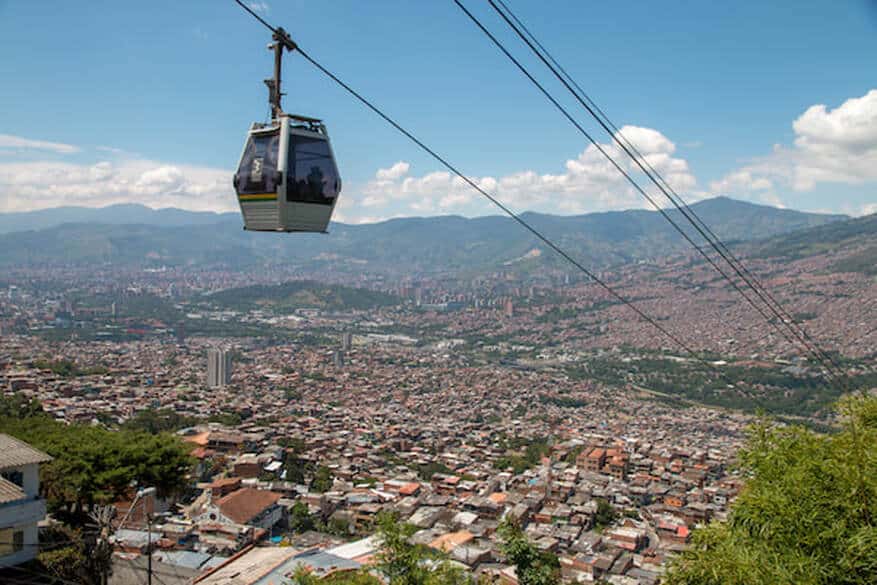 Medellin has long since been labelled the innovative hub of South America, driving Colombia's recent economic surge past its heavyweight neighbours. Once a city blighted by a reputation of violence and insecurity, Medellin has transformed into a city boasting world-class incubating hubs, neighbourhoods transformed by community projects and a tech scene looking to impact society and the environment in a positive way. Indeed, Colombia's second biggest city is aiming to become South America's first eco city by expanding its urban cycling network and already impressive cable car and metro system. An expansion of interactive parks is planned to complement the burgeoning number of grassroots organizations that work with previously neglected communities through art, dance, music and graffiti. Students who travel to the City of Eternal Spring, will become inspired to step away from business as usual and use social enterprises as a way of doing good. Click here for Kagumu's International business trip in Medellin.
Global Health in Peru
Now more than ever before global health is on the agenda. The Covid-19 pandemic highlighted just how fragile some country's health networks are and how important it is to allow low-income communities access to good and free health care. Students who join one of our programs in Peru will lend a helping hand by joining impactful local foundations and organizations to build the infrastructure for Mobile Clinics. Students will work alongside native and farming communities in developing the right solutions for the health problems they are facing and will witness first-hand the sustainable impact on the communities.
Travel & Tourism in Peru
Peru has long been touted as the number one country to visit in South America. Its breathtaking Andean landscapes coupled with a rich mix of ancient and modern cultures enthralls travelers from backpackers to families and from budget-savvy visitors to the high end market. However, now more than ever before it is essential for tourism to develop in a sustainable way; a way to limit the damage on the environment and increase the positive impact on society. Students will join our local partners, experts in sustainable travel, as they witness pioneering responsible travel, developing essential skills like community engagement, problem solving, cross-cultural communication and measuring social and environmental impact. You can also learn about Peru's history and culture with Kagumu's educational trip.
Geography in Los Nevados National Park, Colombia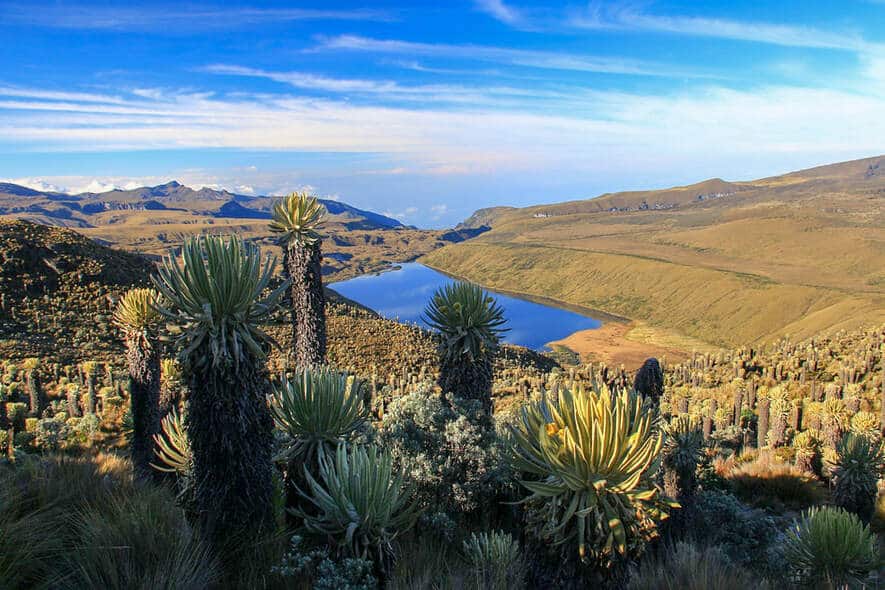 Towering glacial peaks, valleys of alien-like vegetation and one of the tallest palm tree species in the world, Los Nevados truly lives up to its billing as the crown jewel of Colombia's Andean regions. Located in the country's coffee zone, this national park allures explorers to its wild trekking options as well as providing the ideal location for students to learn about unique flora and fauna, in particular the otherworldly paramos. These high-altitude ecosystems, most of which lie here in Colombia, supply 70% of the country's water and scientists believe they hold the key to understanding and fighting climate change. Students joining this trip will also discover an award-winning bio-construction project that is designed to offer net plus carbon living and of course discover how the world's finest Arabica coffee beans are made. Read about Kagumu's Geography trip in the Colombian Andes here.
Sustainable Development in Colombia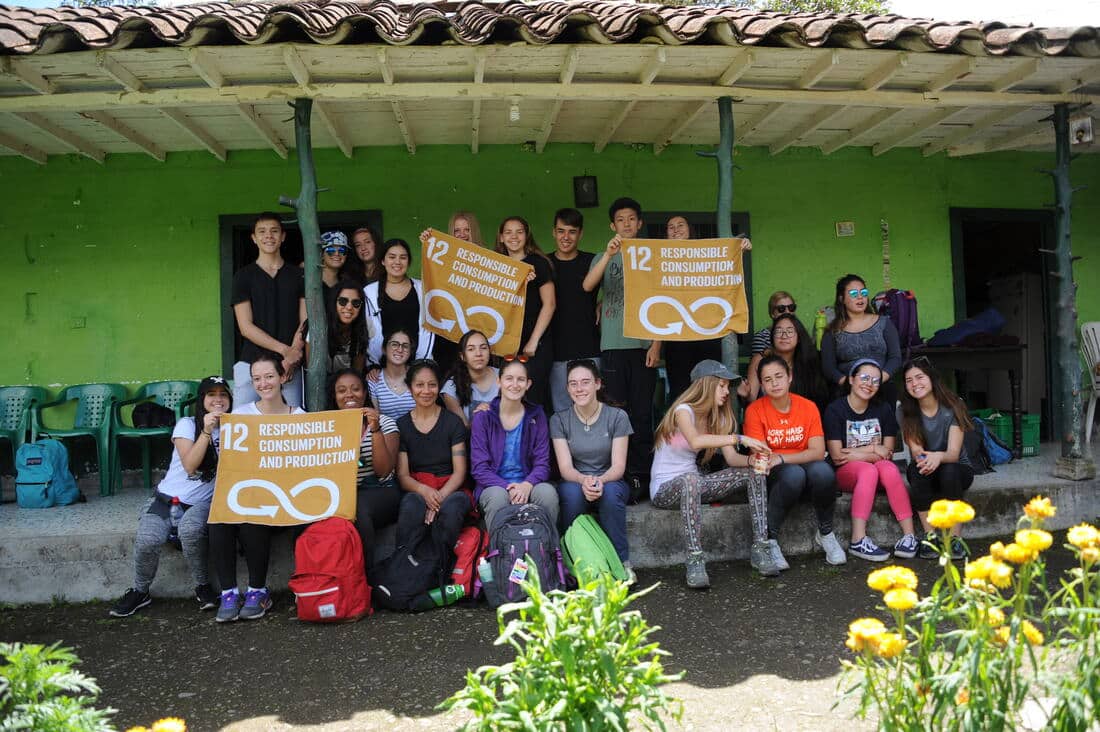 Did you know that Colombia told the world that sustainable development should be incorporated into global goals? Alas, the UN's 17 Sustainable Development Goals and the Agenda 2030 were born. As well as this lightbulb moment, Colombia – the world's second most biodiverse country on the planet – is home to a plethora of inspirational projects, movements and organizations, working towards the Global Goals. In Bogota, students visit Dejusticia, an NGO promoting Human Rights and one that inspired 25 youths to file the continent's first lawsuit against Climate Change. In La Sierra Nevada de Santa Marta, they can work with a foundation reforesting large swaths of deforested land and bringing economic diversity to the area. Meanwhile, in Medellin, we join local farmers, pioneering new agricultural practices to promote sustainable consumption.