Peru Trips & Educational Tours
Peru: Live Ancient Civilisations 
Few countries enjoy the blend of native cultures, world-class cuisine and picture-postcard landscapes like Peru. It's no surprise people from all over the world pin this South American country at the top of their bucket list. Those who come can immerse into the Quechua culture, learning about ancient traditions that still exist today. The more adventurous will tackle some of the continent's most memorable Andean treks, especially in the Sacred Valley and towards the UNECO-listed Machu Picchu.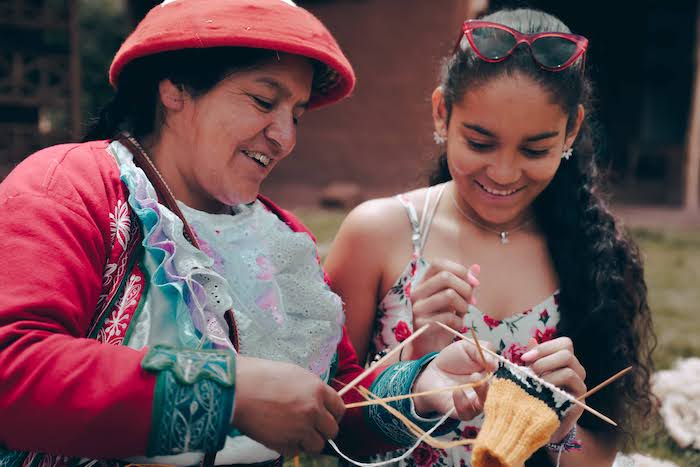 Popular student trips in Peru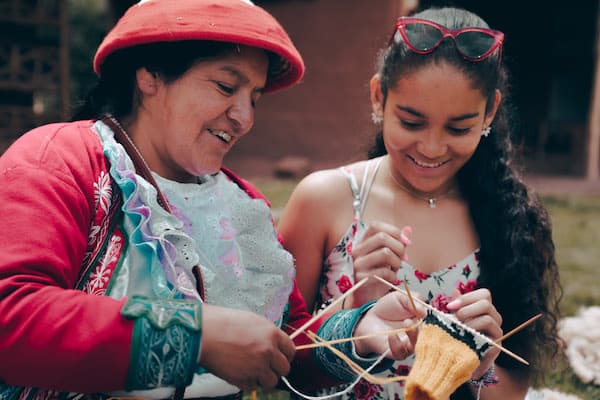 History & Culture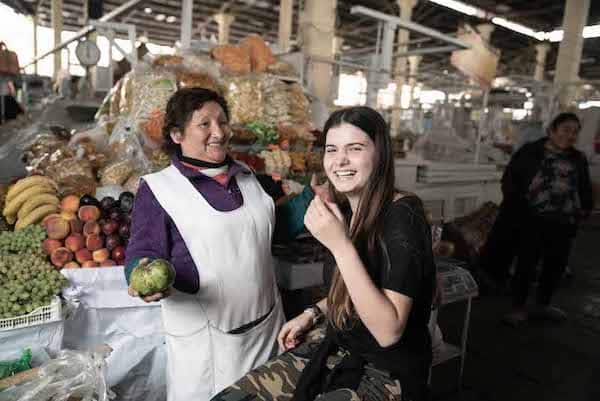 Spanish Immersion
Visa and Entry Requirements
Visitors to Peru require a passport with a validity of at least six months, and some nationalities may also require a visa. Make sure to check your country's requirements before booking your trip.
Language
Spanish is the official language of Peru, but English is widely spoken in tourist areas.
7 must-do activities in Peru
Visit Machu Picchu
Explore Cusco on a walking tour
Eat ceviche in the capital, Lima
Discover Rainbow Mountain on a day trip
Take a boat ride along Tampopata river in Puerto Maldonado
Enjoy a train ride through the Sacred Valley
Visit the north of the country, exploring Kuélap
Weather
The climate in Peru varies depending on the region you're visiting. Coastal regions like Lima are dry and mild year-round, while the Andes can be chilly, especially at night. The Amazon region is humid and warm throughout the year.
Can you recommend some sustainable hotels?
Currency
The official currency of Peru is the Sol, and US dollars are widely accepted. It's recommended to exchange your money at authorized exchange houses to avoid scams.
Getting there
Peru's capital Lima is the best connected airport in the country. Its airport, Jorge Chávez International Airport, has direct flights from various US cities including – Miami, Atlanta, Fort Lauderdale, New York – JFK, Los Angeles, and Houston. Cusco, a popular destination, is served by Lima with all international travellers requiring a layover in the capital. 
Getting around
Public transport in Peru is widely available and can be an affordable way to get around. Here are some of the most common modes of public transport in Peru:
Buses: Buses are the most common form of public transport in Peru, and there are both local and long-distance buses available. Local buses are often crowded and may not have air conditioning, but they are very cheap. Long-distance buses are more comfortable and have air conditioning, but they are also more expensive.

Taxis: Taxis are widely available in Peru, especially in urban areas. Taxis are not metered, so it is important to negotiate the fare with the driver before starting the journey. It is recommended to use licensed taxis or ride-hailing apps to ensure safety.

Colectivos: Colectivos are shared taxis or vans that follow specific routes. They are often cheaper than taxis but can be crowded and uncomfortable.

Metro: Lima has a modern metro system with two lines, which can be a fast and convenient way to get around the city.
Food and drink
Peruvian cuisine is considered one of the most diverse and exciting in the world, blending influences from indigenous cultures, Spanish colonizers, African slaves, and Asian immigrants. The country's varied geography and climate have also contributed to the development of distinct regional cuisines.
Some of the most popular dishes in Peru include ceviche, a dish of marinated raw fish or seafood, typically served with sweet potato and corn; lomo saltado, a stir-fry of beef, onions, tomatoes, and potatoes; ají de gallina, a creamy chicken stew flavored with aji peppers; and causa, a layered dish made with mashed potatoes, avocado, and seafood or chicken.
Safety
Peru is a safe country for tourists, but it's always wise to exercise caution when traveling. Don't carry large amounts of cash or valuables, and be aware of your surroundings, especially at night.
Frequently asked questions
What's the best time to visit Peru?
The best time to visit Peru is between May and September when the weather is mild and dry.
Do I need any vaccinations to visit?
No vaccines are obligatory to enter Peru. The Center for Disease Control recommends visitors to Peru to get vaccinated for hepatitis A and B, typhoid, and yellow fever. However, please check ahead of time on this website. 
Is it safe to drink tap water in Peru?
It's recommended to drink bottled water in Peru to avoid getting sick from contaminated water.
Do I need to know Spanish to travel to Peru?
While it's not essential to know Spanish, knowing a few basic phrases can be helpful in communicating with locals.
What is the altitude like in Peru?
Many parts of Peru are at high altitude, with some areas exceeding 4,000 meters (13,000 feet). Altitude sickness can be a problem for some visitors, so it's important to take it slow and acclimatize gradually. Drinking plenty of water and avoiding alcohol and strenuous activity can also help prevent altitude sickness.
Do I need a Covid vaccine to enter?
There are no Covid-19 requirements for most visitors to enter Peru. You don't need to show a negative test or a vaccination card. Visitors from the US can find more information on the US Embassy website.
What is the best time to visit Peru?
The best time to visit Peru depends on what you want to see and do. The dry season (May to September) is the most popular time to visit, as the weather is typically sunny and warm. However, it can also be crowded and more expensive during this time. The wet season (October to April) is less crowded and cheaper, but it can also be rainy and muddy in some areas.