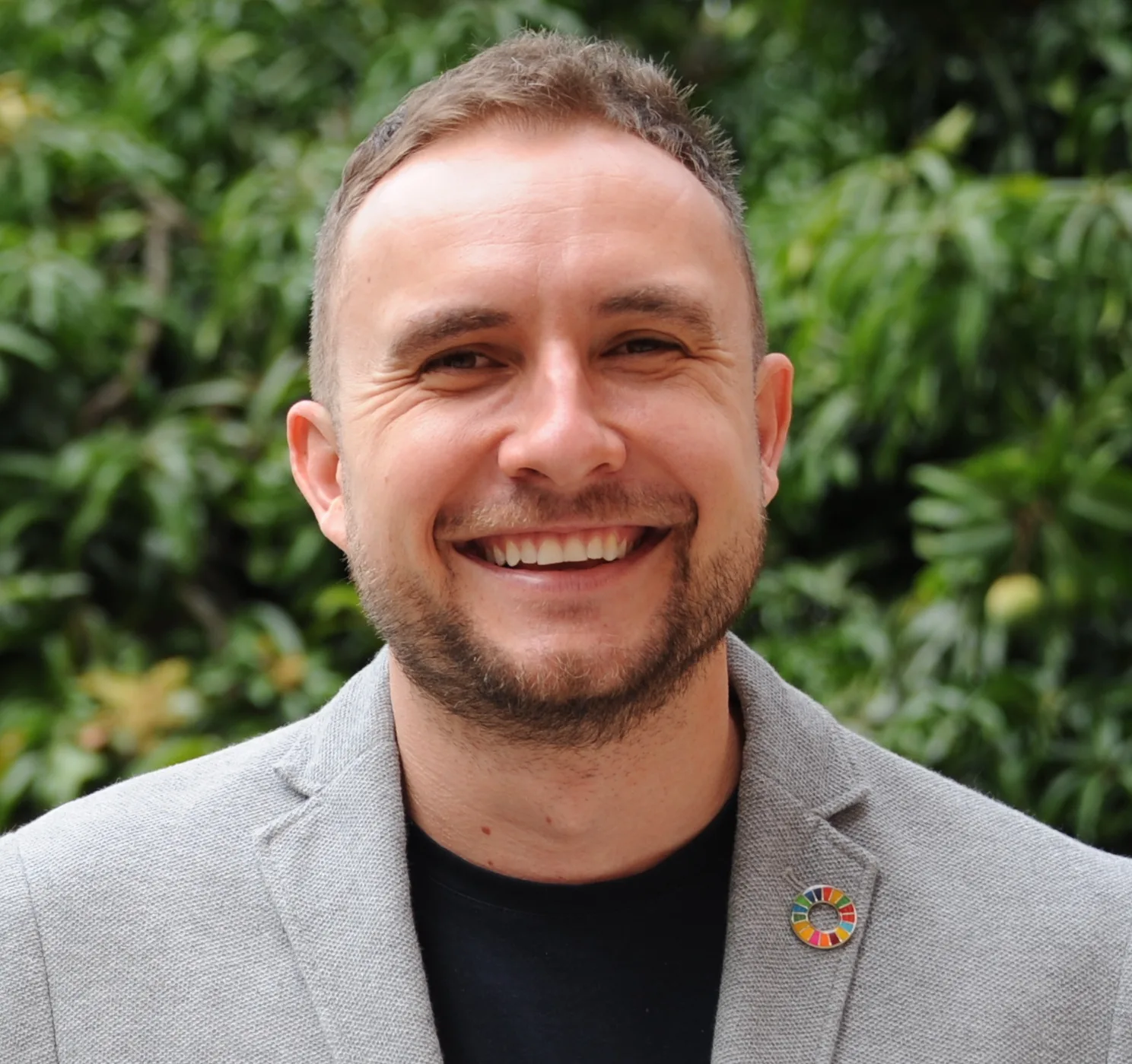 Simon
In 2015, Simon Willis merged his knowledge of travel with his extensive experience in international education to form Kagumu Adventures. As a qualified journalist, teacher, and ski instructor, he travelled through five continents, writing, teaching, skiing and developing new ideas to impact tourism.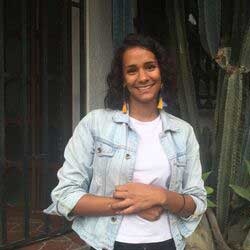 Mala
Mala has lived, worked and travelled in Colombia for over five years. She has extensive experience working with NGOs in education and social enterprises to help them maximize their positive impact on the world. She has also taught gymnastics, lacrosse and English along the way and run her own business.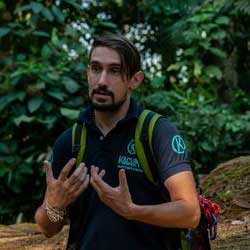 Marco
Marco has settled in the northern coastal city of Santa Marta and few people know more about the intriguing history of this region than him. Having led more than 200 trips to the ancient Lost City, Marco brings the experience alive and connects travelers cultures as spellbinding as the surrounding Sierra de Santa Marta mountains. Marco is multi-lingual and is learning to master some indigenous languages too.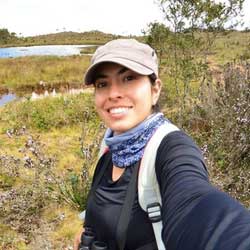 Laura
Frogs and snakes appeal to Laura Rubio the most. An expert guide and biologist, Laura hails from Cali but now lives with her husband in Medellin. As well as an expert in reptiles and amphibians, Laura is a keen birdwatcher and rarely goes anywhere without a pair of binoculars. When she is not leading groups, Laura takes part in social and environmental initiatives in Medellin like the community organic garden she runs.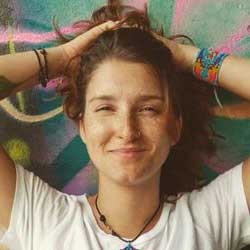 Ana
Ana Cristina grew up in the powerful, resilient Comuna 13 in Medellin and inspires people to look deeper into the city's history and hopeful future through her outstanding guiding and tour leading abilities. She has a particular penchant for working with students after working in Germany with adolescents and volunteering in Wales to support children with disabilities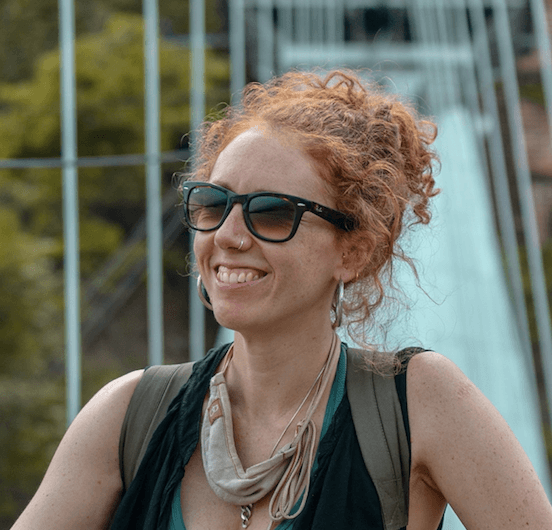 Bernie
Bernie
has been living, travelling, working and volunteering in Colombia for the past 4 years after she came for a visit and decided the country was too good to leave. She has a varied professional background including arts & community education, event management, Communications and sustainable impact development.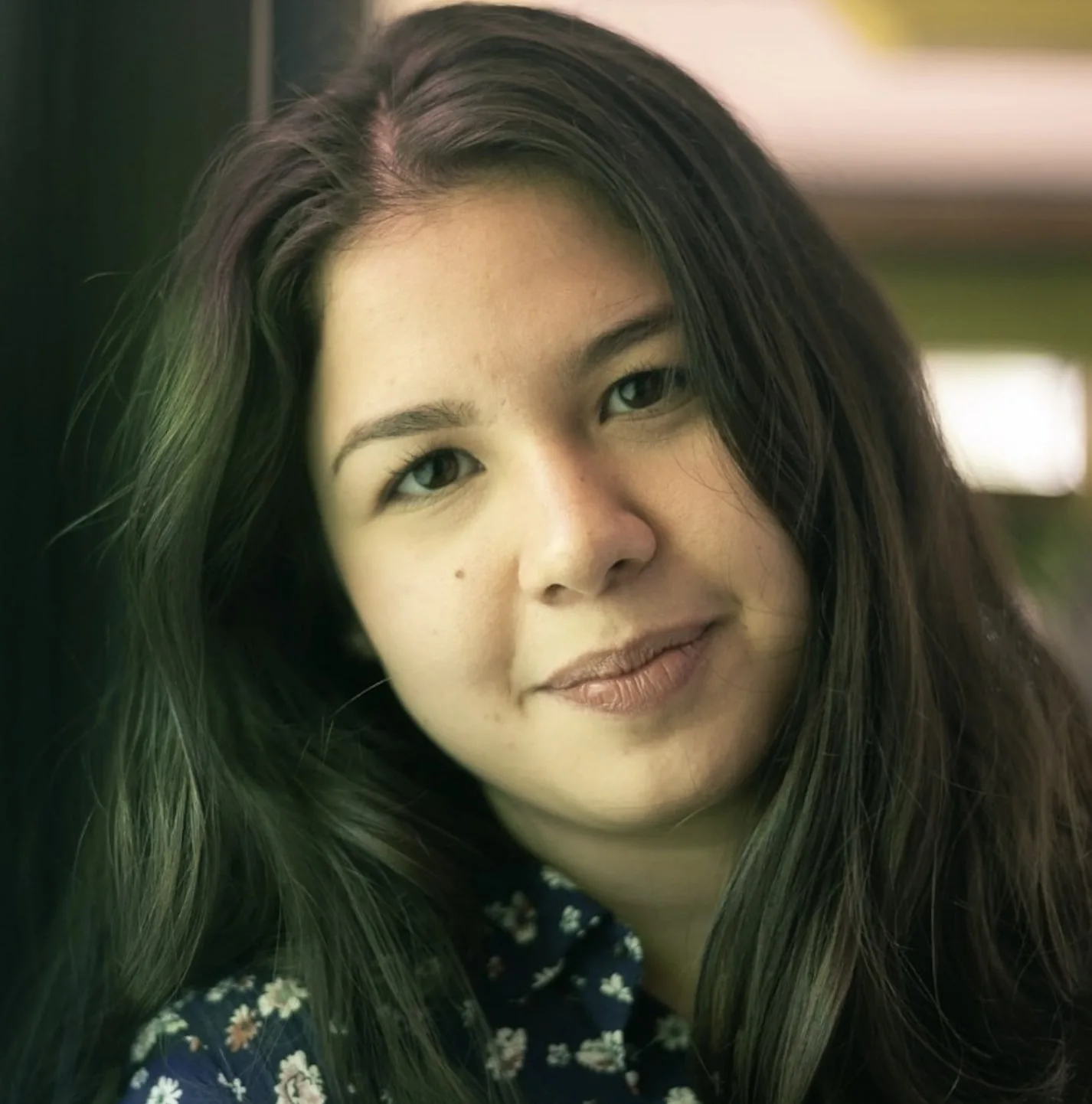 Laura
Laura is a geologist who hates earthquakes and therefore prefers to have everything under control. She has worked as an administrative assistant for some years and is the one who supports Kagumu Adventures in maintaining order in the administrative processes.