Colombia Trips & Educational Tours
Colombia: A World of Diversity
A stunning array of wildlife. An eclectic mix of native cultures. Arguably the friendliest people on the planet. And, a chance to make meaningful and sustainable connections with local communities. It's no surprise that Colombia travel is on the rise as educational and adventure travel destination.
Declared the world's second most biodiverse country, Colombia trips include adventures to snowy peaks, sprawling rainforests, deserts and Caribbean islands. Meanwhile, city lovers experience the transformation of communities in Bogota and Medellin, whose streets bristle with color, flair and Latin music. 
Popular student trips in Colombia
International Business in Medellin
Prepare your students to work in a global business environment that's helping to shape a more sustainable world.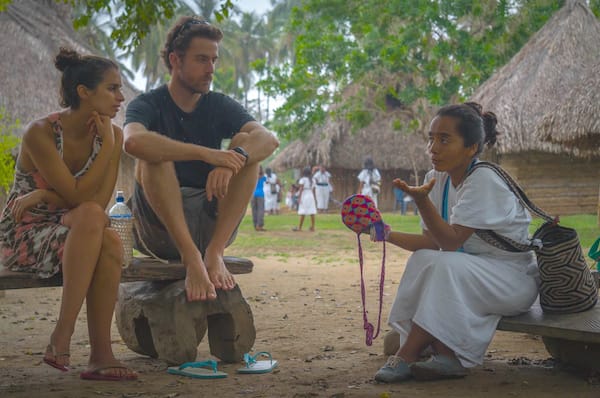 Humanities: Colombian Caribbean
Discover pre-Hispanic traditions and fascinating archaeological sites on this Humanities trip on Colombia's diverse Caribbean coast.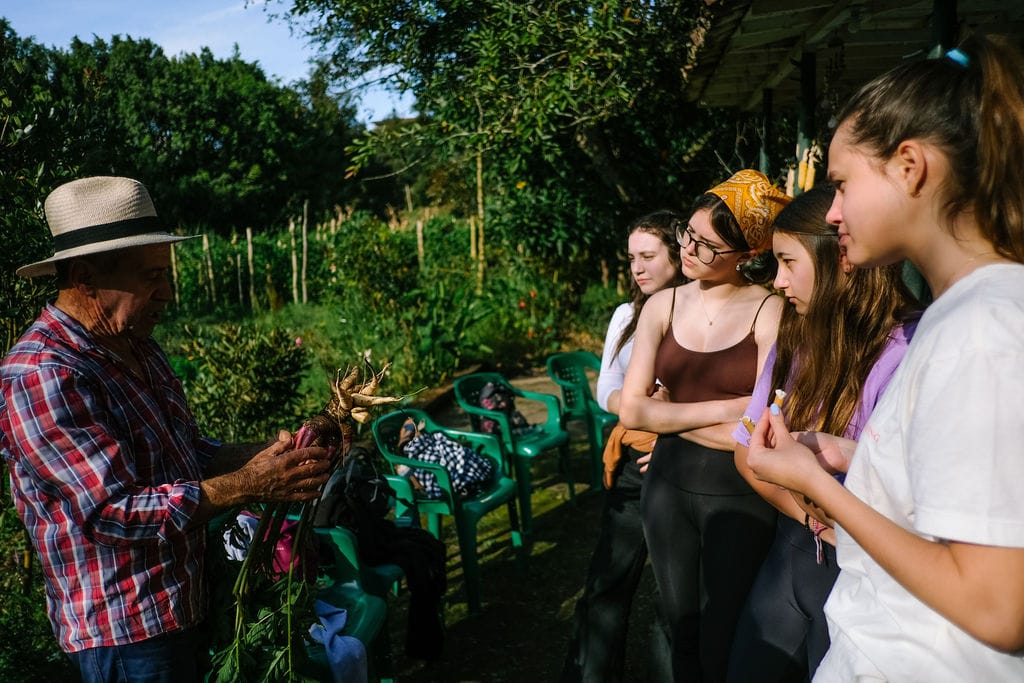 Global & Environmental Studies
Develop your students' sustainability mindset and give them the tools to take positive actions in their own lives and communities.
Popular Colombia trips for adult groups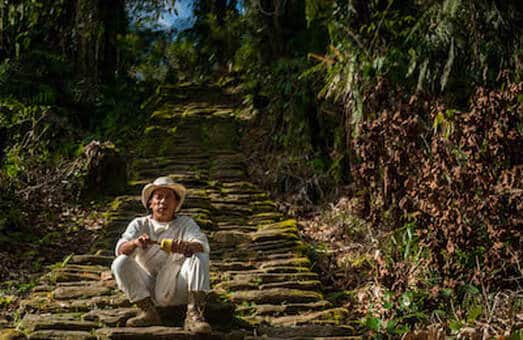 Lost City Trek: 5 Days
Trek thick jungle and to a spellbinding Lost City before a relaxing last day on the Caribbean beach.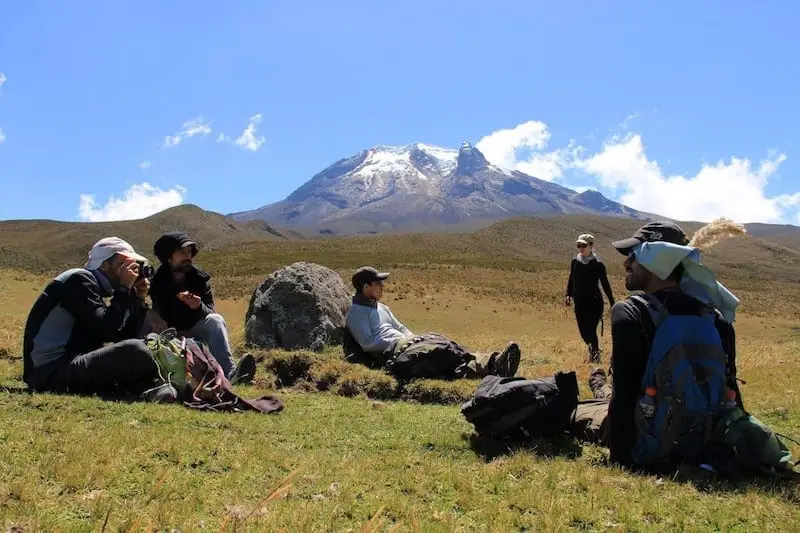 El Cocuy & Los Nevados
Discover unique ecosystems and extraordinary landscapes while like a Colombian mountaineer.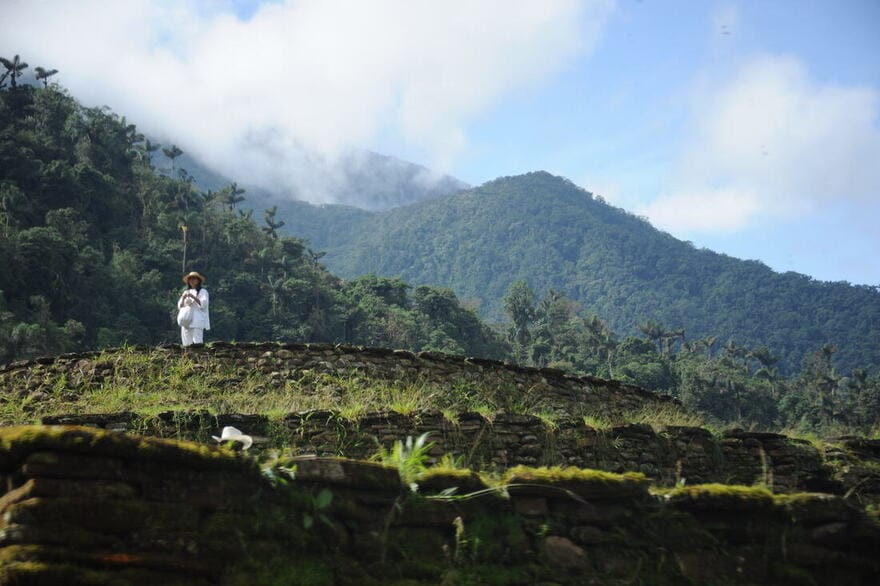 Andes & Lost City
Discover towering Andean peaks, unique tropical ecosystems, and a spellbinding Lost City.
Colombia trip information
Quick details about Colombia
Electric voltage: 110V/60hz. Currency: Peso. Language: Spanish. Telephone: +57 (number minus 0).
Hygiene: We recommend using hand sanitizer during the trip. Water in Medellin is safe to drink but in other places we advise against it. When water is not portable we will provide water for you to fill up your reusable bottles.
Toilets: Never flush toilet paper. The pipes are narrow and the water pressure is weak, so toilets can't cope with paper. A wastebasket is normally provided.
ATMs: ATMs charge so try to use travel-friendly debit cards like Monzo. Visas: You will receive a 90-day travel visa upon entering Colombia.
Vaccinations: Please visit this page for information on vaccinations https://wwwnc.cdc.gov/travel/destinations/traveler/none/colombia.
Best places to visit
The best Colombia tours for adventure travelers must include La Sierra Nevada de Santa Marta on the Caribbean coast. Here you will find rugged coastlines and one of the best treks in Latin America – the Lost City trek. Other noteworthy destinations include the coffee region, especially the hikes in Los Nevados National Park and el Cocuy – a really undiscovered trekking heaven. Travelers who want to experience the more Spanish Colonial era should head to Cartagena and its UNESCO-listed historical center. But don't stick to the tourist trail. The best places to visit include the fishing village of La Boquilla and the nearby Cienaga swampland with forests of mangroves. Colombia's interior boasts fantastic travel opportunities with Medellin, Bogota and Cali the best cities to visit. Medellin is a particular favorite and here you will find communities that are experiencing dramatic changes thanks to innovative social enterprises and foundations. Couple this with world-class coffee and a world of exotic fruit juices and it becomes a trip to remember. 
7 must do activities in Colombia
Tackle the Lost City Trek in Santa Marta.
Taste the finest coffee beans in the world in Colombia's coffee zone.
Explore the street art scene in Colombia's City of Eternal Spring – Medellin.
Hike the rarely-visited El Cocuy snowy peaks.
See migrating Humpback Whales on the Pacific Coast.
Go salsa dancing in Colombia's capital of salsa – Cali.
Explore world-class street art in Colombia's capital, Bogota.
Colombia travel - good books
Getting around Colombia
By Air:
Thanks to VivaColombia's introduction to the flight scene in 2009, flights in Colombia are now affordable, regular and service most notable cities and towns in the country. Obviously, being a budget airline along the lines of EasyJet and RyanAir, don't expect champagne and canapés on arrival. VivaColombia's main hub is in Medellin where you can find flights to most major cities and, notably, San Andres. Do note that the luggage allowance in minimal (at the time of writing it was 6kg for a carry on). All other luggage will cost extra. Also note that when booking online make sure to untick the boxes which charge for extra insurance, quick boarding and a VivaColombia calendar.
Thanks to VivaColombia's introduction, major airlines like Avianca, LATAM and Copa were forced to lower the prices and great deals can be found here too. Make sure to check out Despegar.com and vuelosbaratos.com for cheap flights. (Use a Colombian computer if possible, as foreign IPs are charged more) It is also worth flying midweek to avoid higher prices.
By land:
Feel like getting to grips with the Colombian terrain? Then a bus ride is just around the corner. All major cities and towns are linked by regular bus routes with varying comfort and convenience. Usually buses aren't fully booked and tickets can be bought from the city terminal. However, if you are planning a long trip and would like to be sure of a seat you can pre-book at the terminal or online. The best, most reliable companies are: Bolivariano, Flota Occidental, Brasilia, and Expreso Palmira.
Colombia travel in cities
Once in a town or city buses and taxis are the main source of transportation. Medellin boasts the only metro service in Colombia, all the other cities rely on a bus service, often with separate lanes to the traffic. Tickets for this service are bought from the station before you enter the bus. Taxis are a good cheap option and the app Cabify is useful for ensuring a safe ride.
National holidays in Colombia
Colombia has the most national holidays in the world – 18 in total. While the reason for most are collectively skipped over. "Why are we not working today?" you will ask. "No, idea. More aguadiente?" July 20 is etched in the diary of every Colombian. It's Independence Day of course. In 1810 the country separated from Spanish rule and became the Republic of Colombia – Now let's drink some rum and dance vallenato! Various celebrations kick off with parades and marches around the country and of course some late-night boogying.
Colombia travel guides
If you are looking for a Colombia travel guide to take around you need look no further than Lonely Planet or Bradt. If you are keen to stay online then Afar.com has a well-written complete guide to Colombia.
Sustainable hotels in Colombia
Colombia has a range of options for responsible travelers. In Bogota the BioHotel Organic Suites is a good option and is located near Parque 93. A similar hotel whose ethos is to reduce its carbon footprint is TerraBio hotel in Medellin. One of the most sustainable accommodations in Latin America lies in Colombia's coffee zone, Salento. Kasaguadua is a set of domes that are made out of recycled material and are designed to not impact the surrounding environment at all. Policies in this award-winning eco lodge include no shampoos that contain micro plastics and all food is locally sourced. You can check out this fantastic sustainable venture with a live Kagumu webinar. 
Frequently asked questions
Is it safe to travel to Colombia?
Before the Covid pandemic, governments around the world declared it safer than ever before to visit. In 2018, the US government raised its safety level to level 2, the same as Belgium. And, in 2019, the UK declared much of the country safe to visit. Our chosen destinations have for many years been safe to visit and have welcomed tens of thousands of visitors every year. Click here to read our blog on whether Colombia is safe to visit on a school trip.
Do I need a visa to visit Colombia?
The majority of visitors do not need a visa to enter Colombia and will receive a stamp for 90 days as a tourist when they arrive. You do not need to apply beforehand for the visa, simply show your passport at immigration. If you wish to stay longer, you can extend your stay by 90 days. There are some exceptions to the visa rule and the residents of the countries that are not permitted to enter or that need to apply can be found here https://www.cancilleria.gov.co/en/procedures_services/visa/requirements.
What language do they speak in Colombia?
Spanish with a range of indigenous languages still remaining in some parts. In major cities many people also speak English, especially the younger generation.
Is Colombia a cheap place to visit?
Due to a regular decline in the strength of the Colombian peso against many other currencies, most notably the US dollar, it is deemed cheap to visit Colombia. As of January 2023, the Colombian peso converted at 4,679 for 1 US dollar. To put this in perspective, you can buy a menu del dia (menu of the day) in most cities for around 3-4 US dollars. Transport such as buses, trains, trams and taxis are generally cheap and if you visit towns outside of the big cities you will find your money going further.
Are there good beaches?
Colombia has a range of fantastic beaches along its Pacific and Caribbean coasts. The best places to visit along the Pacific coast are Bahia Solano, El Valle and Capurgana. The Caribbean has great beaches in Parque Tayrona, near Santa Marta and a hidden gem would be Rincon Del Mar. Cartagena is very popular but the best beaches here are on islands close by and need to be reached by boat in most cases. For those who like island life, San Andres is the place to head and Providencia which boasts unblemished white sands and waters shimmering with seven colors.
Can I drink the water in Colombia?
You can drink the water in most main cities including Medellin and Bogota. Once you get into the rural areas, small towns and villages and along the coast it is better to drink bottled water or use a filter for the water. 
What is internet access like?
You might be surprised at the availability of free Wi-Fi in Colombia. Many cities and towns have central parks and plazas with often a free connection to a fairly speedy Wi-Fi. Obviously, hotels, hostels, eco lodges will have access to Wi-Fi and even the camps on the Lost City trek allow you to purchase access to internet. If you really need full coverage you will be able to buy a SIM card when you arrive. We recommend opting for Claro or Movistar. 
Blogs about Colombia travel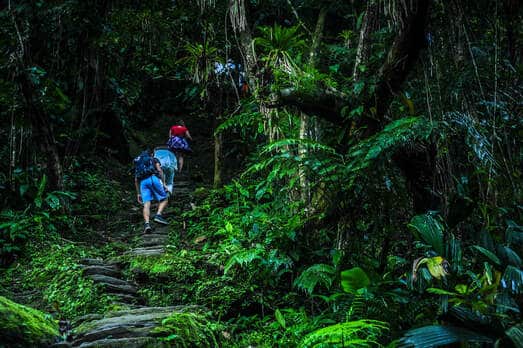 Lost City Trek: A Complete Guide
Read our complete travel guide to Colombia's Lost City - a truly memorable trekking adventure.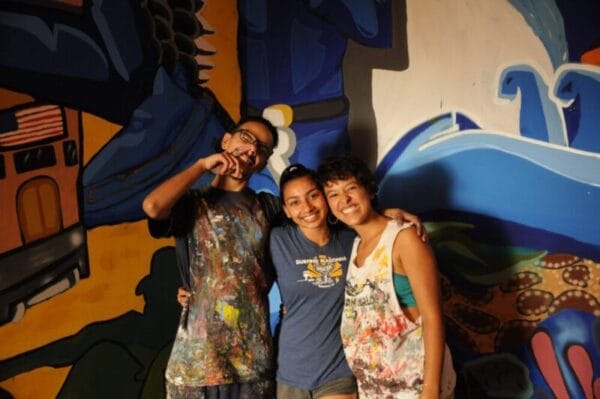 7 Reasons Why Colombia is Perfect for your Spanish Study Trip
Read from a previous particpant why Colombia is the perfect country for a student Spanish study trip.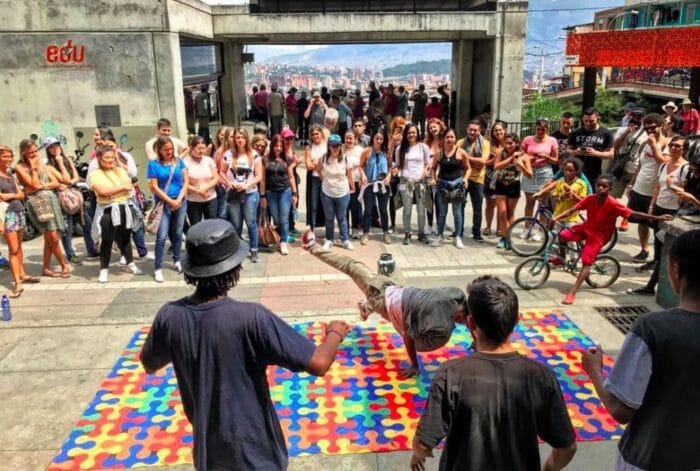 Is it Safe to Go to Colombia on a School Trip?
We look at why increased safety means Colombia is now popular for school trips.