Santa Marta, Colombia: Lost City Trek
Trek Andes mountains and Caribbean jungle
Experience the life of a fascinating native culture that has barely changed since the 7th century. The memorable 4-day trek will take you into the thick jungle and to a spellbinding Lost City before a relaxing last day on the Caribbean beach.
Where: La Sierra Nevada de Santa Marta
Duration: 5 days
Number of participants: 12 max
Cost: From $649 USD p/p (price doesn't include international flights)
Level of difficulty: 2.5/5 (moderate to challenging)
Dates: All year round – Get in touch to book your spot.
Carbon emissions: 45.6kg of CO2e p/p – we offset 100% of these emissions! Find out more below.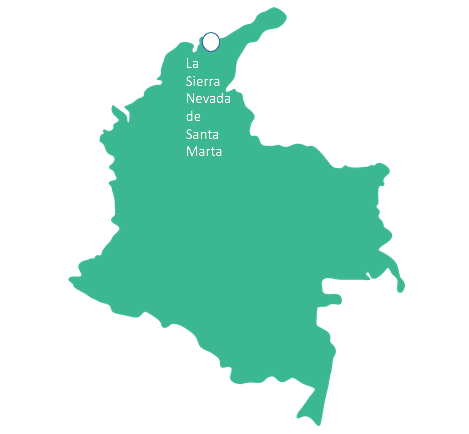 During this unique adventure, you will come face to face with fascinating civilizations that are preserving their culture even today. As well as tubing down a jungle-thicketed river, you will hike through waist-high waters, dive into clear waters, shower under gushing waterfalls and encounter an ancient Lost City shrouded in mist and mystery.
Day 2 - Begin a journey to an ancient Lost City
Day 3 - Encounter customs & traditions from the past
Day 4 - Enter the spellbinding Lost City
Day 5 - Finish the trek & swim in natural pools
Flexible bookings
Book now, pay later. Due to changing circumstances we make it easy for you to reserve your educational trip without paying a deposit upfront!.