Inspirational Colombia tours
Immense biodiversity. Ultra-friendly locals. An eclectic mix of ancient and modern cultures. No wonder Colombia is attracting interest from all over the world. Unlike its South American peers, this colorful, rugged and unpredictable country lures travelers to its awe-inspiring landscapes that still offer intrigue and true adventure.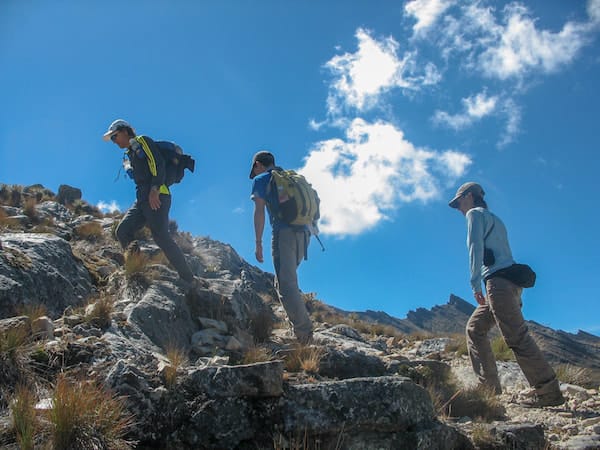 Why our trips are different
Travel to do good
Travel with a strong sustainability ethos, positively impacting the communities you visit and limiting your environmental trace
Learn about people
Expand your cultural awareness, exploring new (and old) ways of life and experiencing vastly different traditions from around the world
Feel the adventure
Drop the routine; veer away from the heavily-trodden tourist paths to blaze a trail in fascinating destinations and new environments.
In good hands
Forget the hassle of organizing, rest assured safety is ensured and enjoy a journey that won't break the bank.
How you will travel responsibly
Carbon mitigated travel
We calculate ALL of our carbon emissions, including your trip and we offset these emissions by donating money to reforestation projects run by ​Stand for Trees and others. View our Climate Action plan here.
No single-use plastic
We have a commitment to no single-use plastic during the trip. We provide you with alternatives throughout your journey including water to refill your thermos.
B Corporation
​We are in the process of becoming certified as a B Corporation. This global non-profit organization certifies the most sustainable and responsible companies around the world.
Positive social impact
We donate at least 4 per cent of our profits back into responsible social and environmental projects in Colombia. Read about our impact by clicking here.
Responsible partners
We carefully choose the most responsible hotels, guides, restaurants, and any local partners we work with so that the social impact of your trip is maximized and the environmental impact is minimized.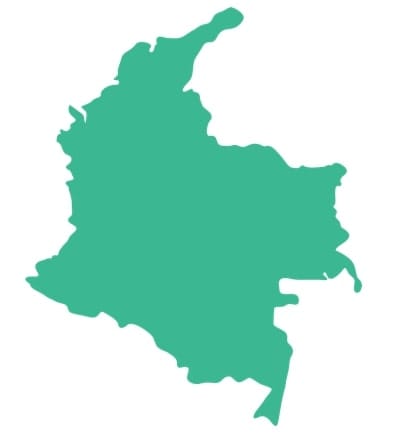 Colombia facts
Location: Colombia, South America
Capital city: Bogotá
Population: 50 million
Language: Spanish and a multitude of native tongues (68 in total)
Diversity: Second most biodiverse in the world
National animal: Andean condor
National sport: Tejo
Best known musicians: Shakira, Juanes, J Balvin
Favorite types of music: Salsa, Cumbia, Vallenato
Flexible bookings
Even before Covid-19 we aimed to allow you to book in confidence thanks to our incredibly flexible booking terms and conditions.
We promise:
– Free date changes and cancellations up to 20 days before departure on ALL trips.​
– 100% of your money back on most trips for unavoidable cancelations.
Pay just a 15% deposit to secure your place on a trip.
Frequently asked questions
What is the best tour operator in Colombia?
There are plenty of great operators offering trips in Colombia. Like Kagumu Adventures, travel operators should be legally registered in Colombia, have plenty of experience and they should be transparent in their approach to responsible travel. You can read Kagumu's social and environmental commitment by clicking here.
Is it safe to travel to Colombia?
Yes. In general Colombia is safe and your travel operator should have planned your journey so you don't have to worry about anything. Kagumu can supply risk assessments before any trips. This being said, always be vigilant as you would while traveling to any country.
Do I need a visa?
Yes, but you will receive a travel visa when you arrive at the airport which will cover your stay in Colombia.
When is the best time of year to go?
Colombia has a multitude of climates so check where you want to go first and then the best time of year for the climate you desire. As a general rule, dryer seasons last from December to March and from June to August. Try to avoid high seasons – Easter and mid-December to mid-January.
What is the food like in Colombia?
Colombia's food is wide and varied depending on the region you visit. Hearty soups and stews are often served in the Andean regions while on the coast you will find fried fish and plantain. Colombia excels in tropical fruits and of course world-class Arabica coffee. If you are keen for a lunch deal try the Colombian favorite: ​menu del dia – menu of the day – a wholesome meal for around $3USD.
Is Colombia good for vegans and vegetarians?
The country has made great strides in terms of food diversity and being vegan and vegetarian friendly. Big cities like Bogota, Medellin and Cartagena have great vegan and vegetarian options while it may be a bit harder when you hit the rural towns. Be warned though, Colombians don't often consider chicken "carne" – meat – so double check before ordering.
What is Colombia famous for?
Well, if you have ever seen Netflix's series Narcos you will know about Pablo Escobar. But Colombia is much more than money-crazed gangsters with big moustaches. Nobel Prize winning author Gabriel Garcia Marquez hails from Colombia as does world-renowned sculptor Fernando Botero. Latin singer Shakira is from the Caribbean coast and the soccer team, La Selección is often on the edge of greatness. In general, Colombians are incredibly friendly and they love music and dance. Just wait to see
Do I need to speak Spanish?
Not really. You will be able to get around with English (just about). In fact, only 4.2% of the country speaks English. However, to really endear yourself to locals try to learn a few phrases before you arrive.​