Colombia: Andean Trek & Lost City
Trek Andes mountains and Caribbean jungle
Come face to face with Colombia's extraordinary cultures old and new. Discover towering Andean peaks and unique tropical ecosystems before stepping back into the 7th century with a memorable 4-day hike to an ancient Lost City.
Location: Antioquia & La Sierra Nevada de Santa Marta
Duration: 11 days
Number of participants: 9 max
Level of difficulty: 2.5/5 (moderate to challenging)
Cost: From $1825 USD p/p*
Dates: All year round – Get in touch to book your spot.
Carbon emissions: 271kg of CO2e p/p – we offset 100% of these emissions plus your journey here! See below for more details.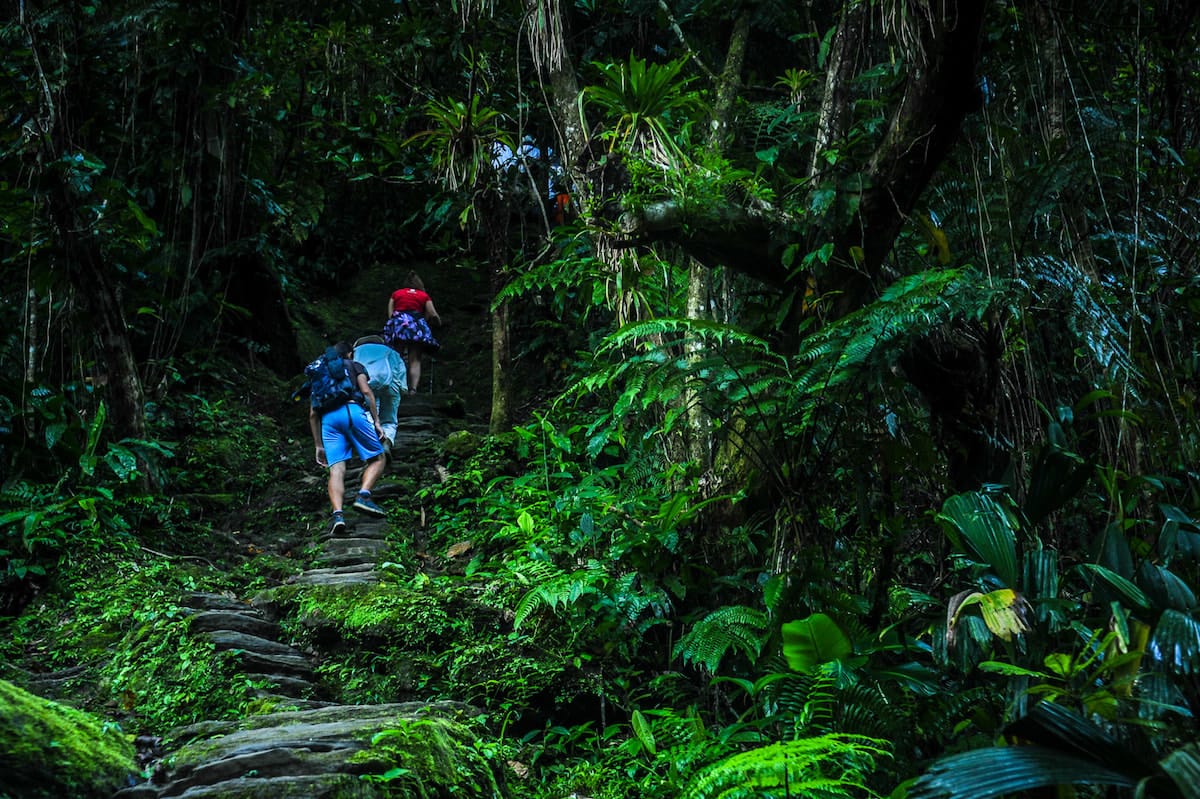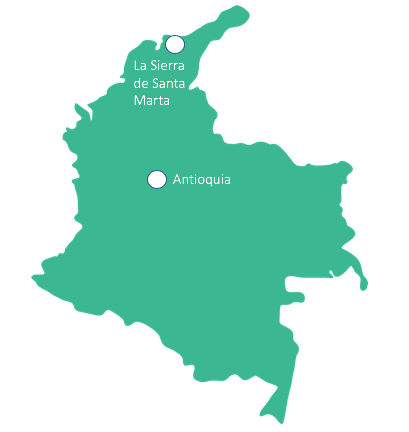 During this unique adventure, you will explore unblemished Andean forests and towering peaks, diving into crystal clear rivers along the way. You experience traditional Colombian life by staying with local and ultra-friendly families in their own homes. You'll then take a short flight to the tallest coastal mountain range on earth – La Sierra Nevada de Santa Marta. Here, you'll tackle one of the continent's finest treks and discover an ancient Lost City shrouded in mist and mystery.
Day 2 - Hiking unblemished Andean forests
Day 3 - Swimming in rivers & under waterfalls
Day 4 - Witness a unique high-altitude ecosystem
Day 5 - Medellin to Santa Marta
Day 6 - Begin a journey to an ancient Lost City
Day 7 - Encounter customs & traditions from the past
Day 8 - Enter the spellbinding Lost City
Day 9 - Finish the trek & relax on the beach
Flexible bookings
Book now, pay later. Due to changing circumstances we make it easy for you to reserve your educational trip without paying a deposit upfront!.