Global & Environmental Studies: Colombia
Shaping future leaders in sustainability
Widen your students' knowledge of pressing world issues and give them a deeper understanding of sustainable development with this Global & Environmental Studies trip. During our Colombia experience, experts equip students with essential knowledge and new skills to create positive changes in their own community. Enjoy a range of cultural experiences and visit impactful and inspirational grassroots projects working in line with the UN´s Sustainable Development Goals (SDGs), including Climate Action, Human Rights, Social Entrepreneurship and Social Inclusion.
Where: Medellin, Rio Claro, Guatape
Duration: 4+ days
Accommodation: Homestay or hotel, eco lodges, hostel
Cost: from $349 p/p (price doesn't include international flights)
Carbon emissions: 58kg of CO2e p/p – we offset 100% of these emissions plus your journey here! See below for more details.
Language: Spanish or English
Other destinations: Peru, Mexico, Ecuador
Sustainable Development Goals Impacted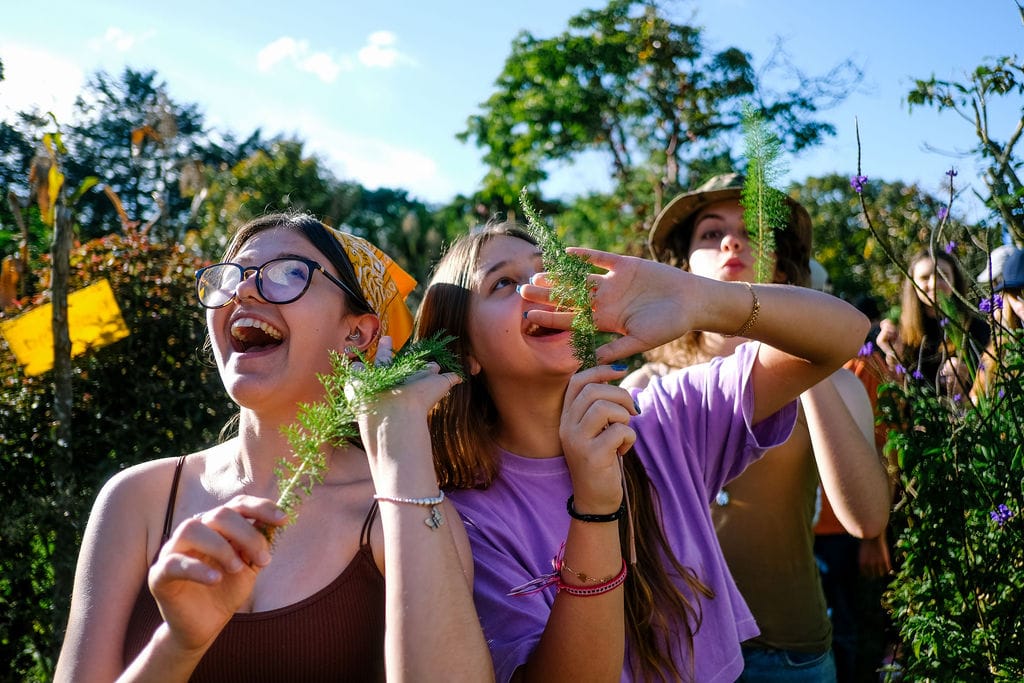 Transformation city tour
Sustainable cooking class
Eco walk of the senses
Rafting and zip lining in a natural reserve
Urban gardening workshop
Salsa and urban dance class
Exotic fruit exhibition
Coffee tasting workshop with B Corporation
Social impact Graffiti workshop
Visit to an organic farm
Day 2 - Art and transformation tour in Medellin
Day 3 - Organic farming and cooking challenge
Day 4 - Reforestation project and eco walk
Day 5 - Rafting and jungle experience
Day 6 - Zip lining and river walk
Flexible bookings
Book now, pay later. Due to changing circumstances we make it easy for you to reserve your educational trip without paying a deposit upfront!.