Inca Empires & Ancient Traditions
Explore one of the richest and most diverse cultures in South America with a trip to Cusco and Peru's spellbinding Sacred Valley. Students immerse into the Quechua culture with a homestay that includes traditional cooking, house building, weaving and traditional farming. Students visit impactful reforestation and community composting projects before visiting the iconic Machu Picchu.
Location: The Sacred Valley, Cusco, Peru
Duration: 4 days +
Number of participants: Flexible
Date: Flexible
Cost: From $599 p/p*
Language: Spanish or English
Subjects: Anthropology, Archaeology, Social Studies, Humanities, Sustainable Tourism, Spanish, History.
Carbon emissions: 87kg of CO2e p/p – we offset 100% of these emissions plus your journey here! See below for more details.
Sustainable Development Goals Impacted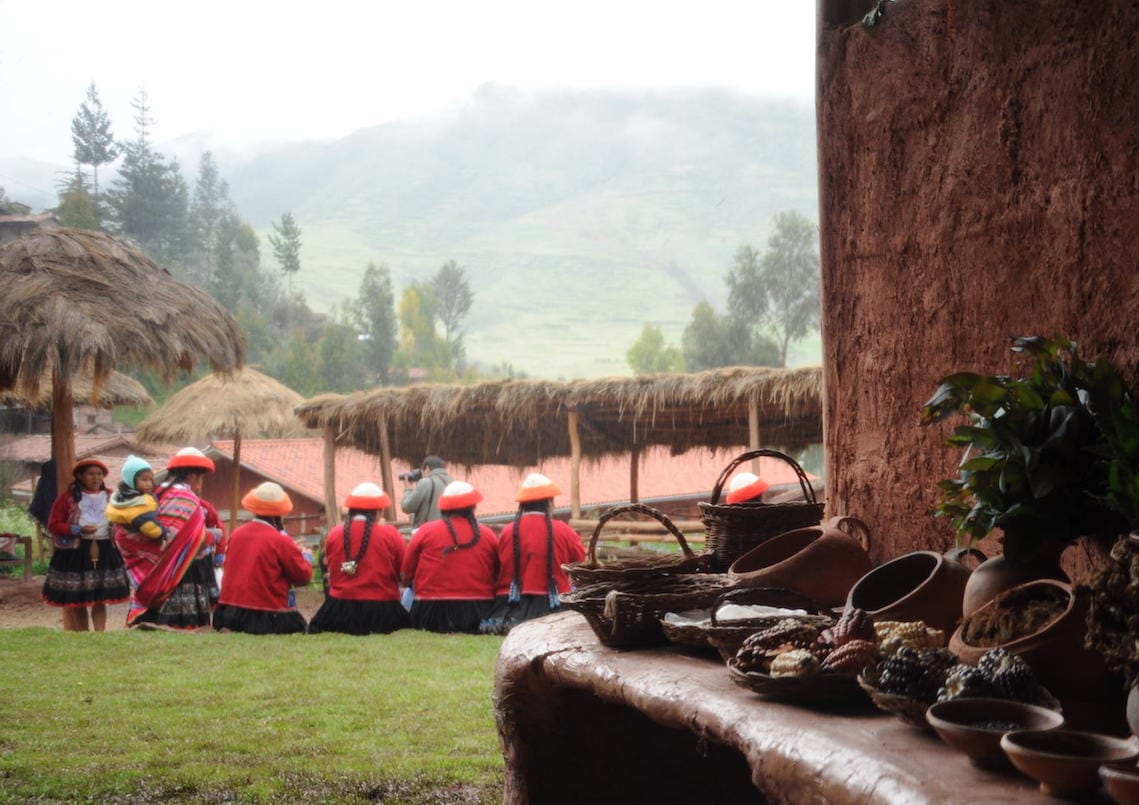 Tour of UNESO-listed historical centre of Cusco
Cooking class in Cusco
Tour of the Temple of the Moon
Homestay with Quechua community – traditional farming, cooking, weaving
Visit to women's weaving corporation.
Visit to a reforestation project
Visit to Machu Picchu
Multi-day Lares or Salkantay trek
Visit to local recycling initiative
Lectures and talks from expert anthropologists, archaeologists, historians.
Market visit and student challenge
Day 1: Arrivals & introduction to the program
Day 2: Market visit and cooking class
Day 3: Visit Temple of the Moon
Day 4: Community homestay experience
Day 5: Pachamanca - underground cooking
Day 6: Trip to Aguas Calientes
Day 8: Visit to a Quechua women's weaving corp
Flexible bookings
Book now, pay later. Due to changing circumstances we make it easy for you to reserve your educational trip without paying a deposit upfront!.