Geography: Colombia's Andes
Explore Colombia's magnificent Andes while discovering how to protect its unique ecosystems and alien-like paramos. Students connect with the country's extraordinary natural biodiversity and learn ways of lowering their carbon footprint. This program includes a visit to an award-winning bio-construction project that is helping to preserve the surrounding Andean rainforest.
Where: Los Nevados National Park, Quindio
Duration: 3 days +
Number of participants: 6 +
Cost: From $499 p/p*
Language: Spanish or English
Courses: Geography, geology, environmental science, tourism, STEM
Carbon emissions: 61kg of CO2e p/p – we offset 100% of these emissions plus your journey here! See below for more details.
Sustainable Development Goals Impacted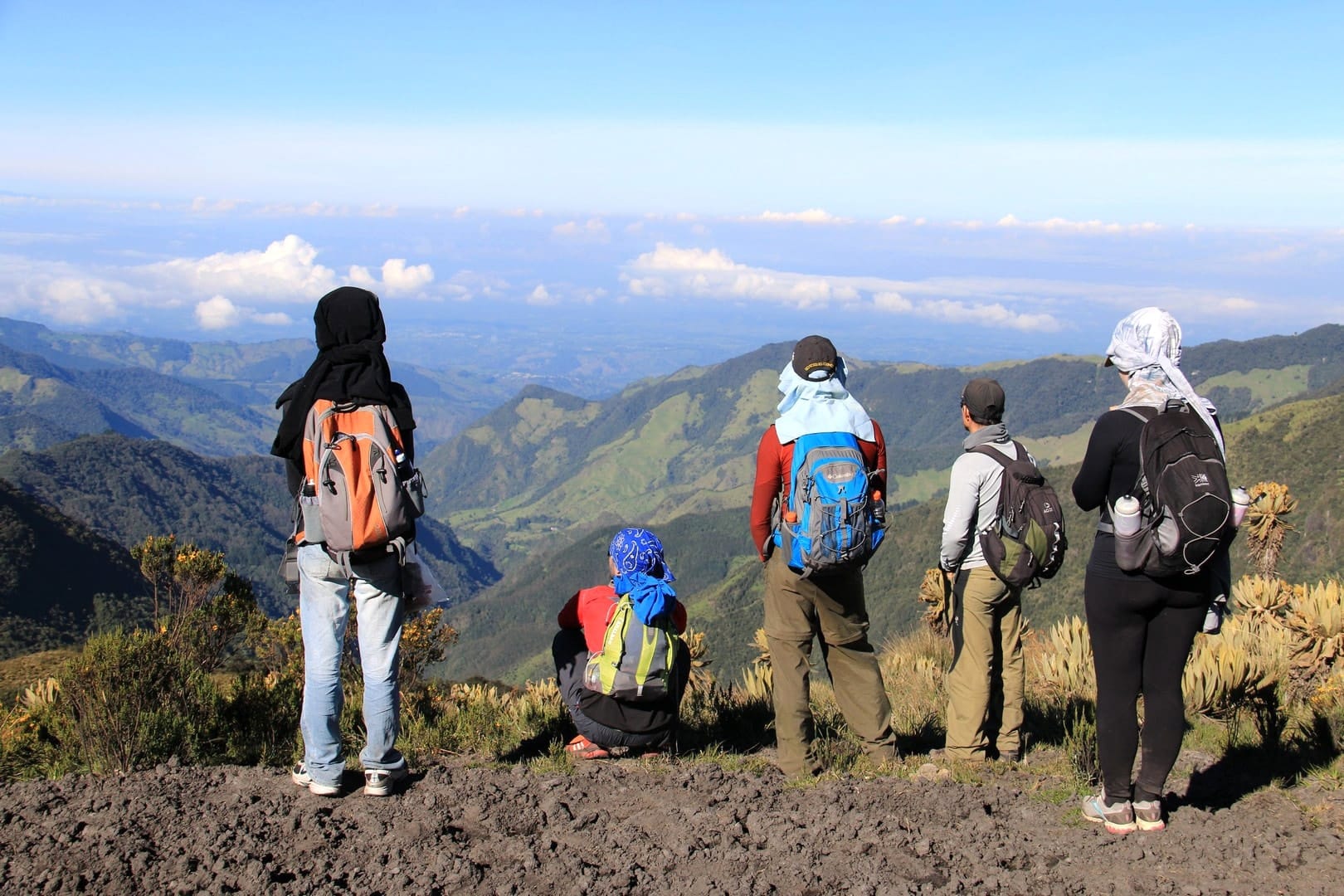 Single and multi-day trekking in Los Nevados National Park
Camping and outdoor cooking
Coffee farm tour
Workshops with environmental conservation projects
Visit to thermal springs
Guest lectures from local experts
Reforestation
University visits and workshops
Agroforestry experience
Day 2: Hiking unique ecosystems
Day 3: Hiking unique ecosystems
Day 4: Coffee farm visit in Salento
Day 5: Award-winning forest conservation
Day 6: Hiking in Los Nevados National Park
Day 7: Hiking in Los Nevados National Park
Flexible bookings
Book now, pay later. Due to changing circumstances we make it easy for you to reserve your educational trip without paying a deposit upfront!.