The Ultimate Ethical and Environmentally-Friendly Packing List for Your Next Student Trip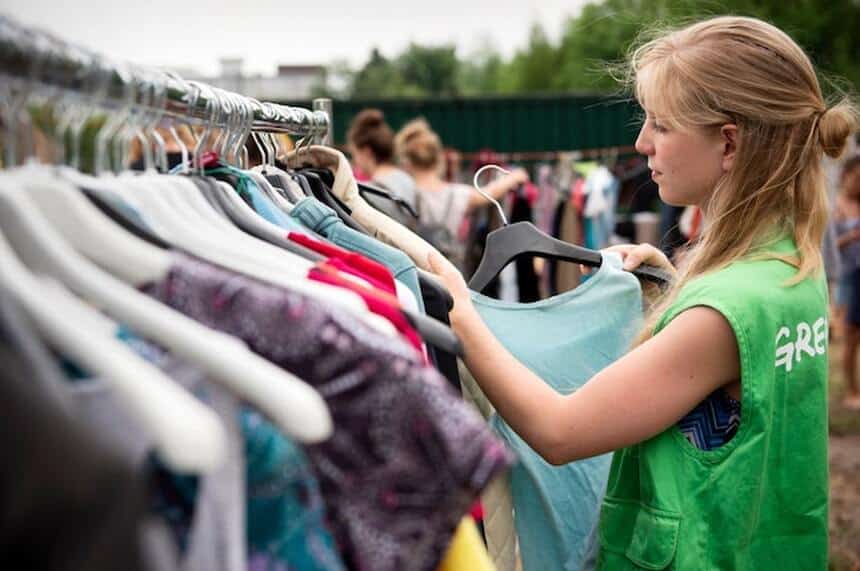 Students want to know exactly what to pack for an educational trip abroad. Here, we highlight the most ethical and responsible brands you can support while compiling your packing list.
Before we look at some ethical brands, the first thing you need to ask yourself is, do I actually need to buy anything?
Remember the sustainable clothing consumption mantra: reduce, reuse, and recycle. And keep in mind that the most sustainable garment is the one you don't buy, Here are a few tips to consider before you head to the shops.
1. Can I reuse any of my clothes? Before you quickly answer "no", consider that using your old(ish) clothes will prevent the environmental strain of throwing it away or even recycling it. Also, you won't have to buy anything new so you will be saving yourself money and saving the environment needless carbon emissions from producing and shipping the garment.
2. Can I mend any of my old clothes? What a great life skill. If you have a torn t-shirt or a pair of glasses with a scratch on the lens, look online for easy-to-follow repair videos. Here are a few to start with:
Click here to see how to repairing jeans and shirts by hand.

Click here to see how to removing scratches from sunglasses.
3. Can I reuse someone else's clothes? Why not scour your sibling's wardrobe or ask friends for a helping hand? Maybe your college or university has a recycled clothing scheme? If not, why not set one up? A trend that is really growing is the clothes swap.
Get a group of friends to bring clothes they don't wear anymore and have an evening of fun while exchanging each other's clothes. Check out this website to know how to start a clothes swap.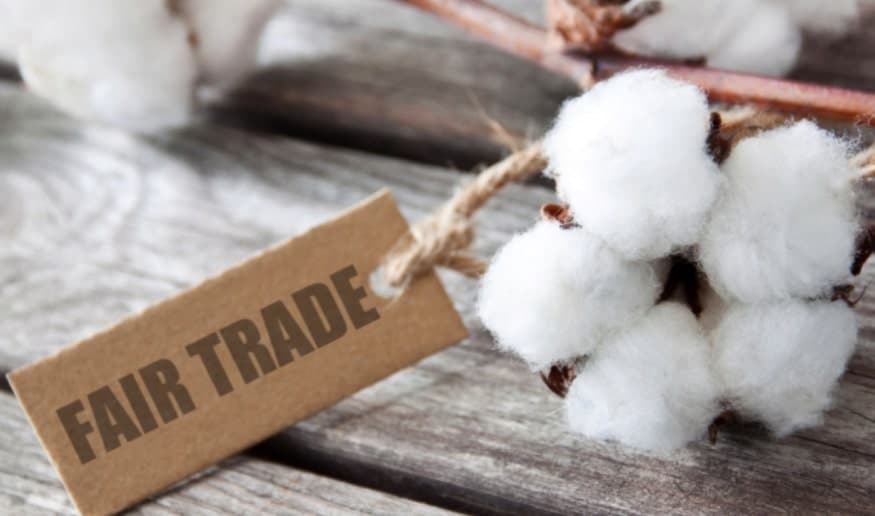 If, after swapping, borrowing, repairing and reusing old clothes, you still need to hit the shops; we have compiled a list of great ethical and eco-friendly brands to look out for.
Summer student trips
Swimwear:
Reformation (International) – this San Francisco-based company bills itself as sustainable from the outset. They choose fibers with the lowest environmental impact and highest positive social impact. When producing swimwear, they carefully measure: water input, energy input, land use, eco-toxicity, greenhouse gas emissions, human toxicity, availability and price. Website:
Ruby Moon (UK & Europe) – Ruby Moon started in Brighton and now has HQs around Europe. This female-owned company focuses on women empowerment, giving their profits to female entrepreneurs in developing countries. They also use plastic found in the ocean to make many of their products. Website: rubymoon.org.uk.
Ama Saturday (US) – This black female owned company sells swim gear for all body colors, shapes and sizes. They also have a new range of face masks for the current pandemic. Website:
​
Sunglasses:
Sunski (International) – Another brand from California, Sunski focuses on a low-environmental impact brand with its commitment to carbon neutrality, recycled frames and zero-plastic packaging. They are also part of the 1% for the planet scheme – committing to donating 1% of their sales to environmental non-profits. Website: sunski.com.
Pala eyewear (UK & Europe) – Very much in the Toms mould, Pala eyewear donates to eye-care programs in Africa, working to help solve the lack of prescription glasses in including Burkina Faso, Zambia, Ghana, Sierra Leone and Ethiopia. They also utilize recycled plastic to make their sunglasses, use eco-friendly recyclable packaging and offset their carbon emissions from shipping. Website: palaeyewear.com.
Bohten Eyewear (International) – using reclaimed materials, Bohten Eyewear bills itself as sustainable with their unique designed glasses inspired by the landscapes found in Ghana. After appearing on Canada's Dragon's Den, owner Nana Boateng Osei made it his mission to create jobs in Ghana through local production. Website:
​
Summer clothing:
Ninety Percent (UK and some other countries) – This womenswear label takes sustainability seriously. It only manufactures its clothes in high-class factories in Bangladesh and Turkey and also uses organic or recycled materials in line with the Global Organic Textile Standard. Spoiler alert! Their name represents their commitment to giving 90 per cent of their profits to charitable causes. Website: ninetypercent.com.
Alternative Apparel (International) – While larger outlets have been found to be incredibly unethical and environmentally damaging in the way they operate, Alternative Apparel is different. This world-wide brand has developed a more eco-friendly production method by using recycled cotton, organic cotton, hemp-blend and has committed to using 100% recycled polyester by 2021. Website: alternativeapparel.com.
Summer footwear and sandals:
Toms (international) – We love this classic. For years Toms have been driven by their ethical company policies that include a donation of $1 for every $3 they make. As well as funding charities focused on equal opportunities and mental health, Toms have done their bit in the fight against Covid-19 by donating one third of their net profits to workers on the frontline. Website: toms.com.
Gumbies (International) – Born in the UK but inspired by Australia, Gumbies is dedicated to making eco-friendly flip-flops (or thongs) using a variety of materials like cork – a type of bark that is stripped from a tree that grows back over time. They also use recycled rubber, textile and plastic as well as natural algae foam and castor beans. Website: gumbies.com.
Wondering what to do with an old pair of flip flops? – Check out this YouTube video to see how you can easily repair them.
Winter student trips
​Winter jackets and clothes
Patagonia (International) – Like Toms, Patagonia has expanded around the world while promoting a strong commitment to environmental sustainability. Patagonia donates 1% of its net profit to environmental non profits and offers funding for grassroots environmental conservation projects. It has also supported groups fighting against oil drilling to those suing the president of the United States. Website: patagonia.com/home.Cotopaxi (International) – One telltale sign of a company's dedication to social and environmental sustainability is the B Corporation certificate. Cotopaxi gained this in 2015 thanks to its financial support of community development programs around the world. They also launched a skills-based volunteering initiative that leverages the time and talent of employees and responds to a clear need in the community. Website: cotopaxi.com.
Winter footwear:Nae vegan shoes (International) – born in Portugal, this footwear brand is dedicated to using materials that are natural and sustainable in production. These range from recycled plastic bottles to organic cotton and from cork to pineapple leaf fibres. They also promise to donate $5 for every boot sold to animal conservation projects. Website: Nae.
Vivo barefoot (International) – This company has a range of outdoor footwear products for students that are mainly made with eco-friendly materials. Their transparency is to be admired as you can see from their website. Some highlights of their sustainable practices are: 141k pairs of footwear made with recycled PET, 100% of employees engaged in their sustainable practices and 242k pairs of shoes made with animal-free products. Website: Vivo barefoot.​
Click here to get your responsible traveller checklist
Ethical brands: Apps and Websites
Good on you – The Good on you website and app rates international brands in line with their social and environmental sustainability. If you have a favorite brand or want to know about a new one, simply search in Good on you for a reliable rating.
The Good Trade – The Good Trade is a leading online resource for sustainability. Check out their website for more information on ethical clothing brands among many other themes. Website:
Thredup – Thredup has outlined the top eco and ethical brands for 2020 many of whom are well-known high-street retailers that have specific eco-friendly lines. It is also the world's largest online second-hand destination.
PETA – Many clothing brands have committed to a production method excluding any animal interference whatsoever. PETA gives a great list of vegan-friendly clothing brands that have been researched and given the green thumbs up.
Click here to view Kagumu's sustainability-focused student trips.