Hiking the Colombian Andes: Photo Review from Previous Traveler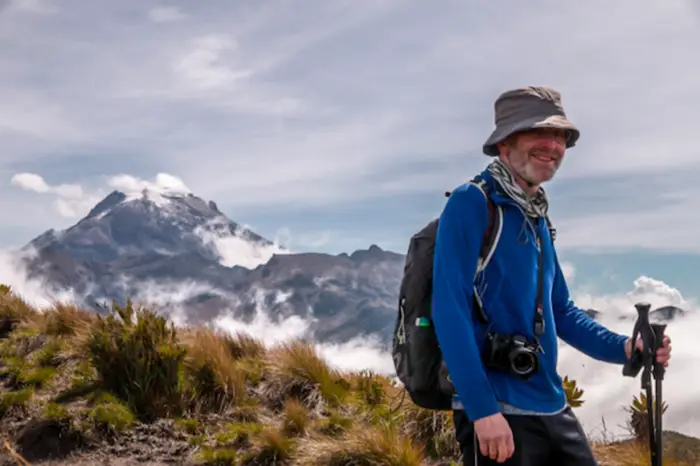 This is my way of saying thank you for three weeks with the amazing Kagumu tour company – in the capable hands of Simon and Mateo. Here's just a few photos of the amazing time we had.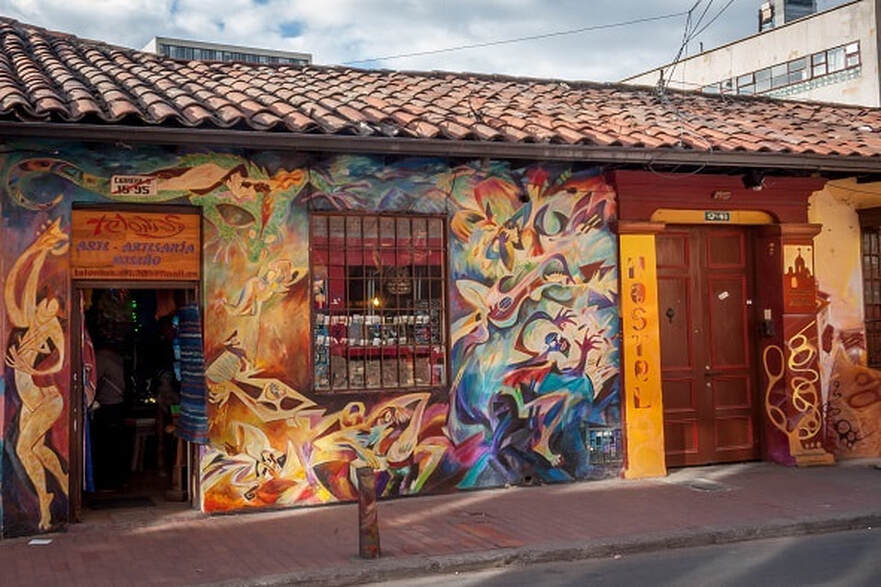 We spent the first few days acclimatising in Colombia's capital city Bogota. We visited wonderful sites, including a graffiti tour in the old area called La Candelaria. I would also recommended the Gold Museum and Botero Art Gallery.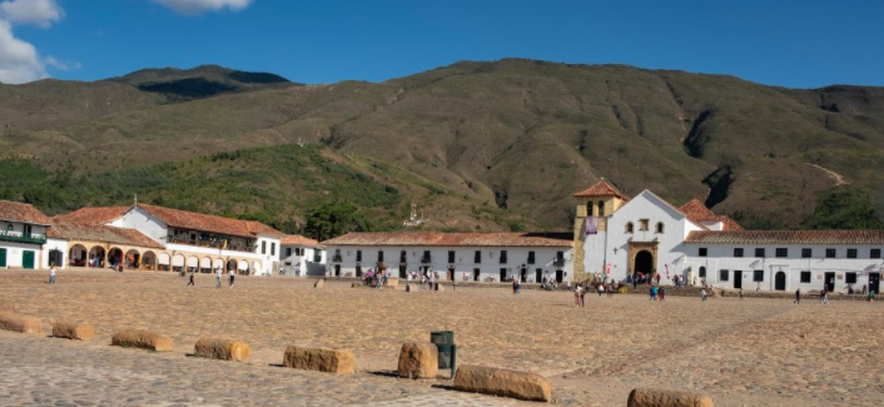 Villa de Leyva is one of the most picturesque Colonial Spanish towns that I have ever visited. This is the stunning main square that is circled by Andean mountains.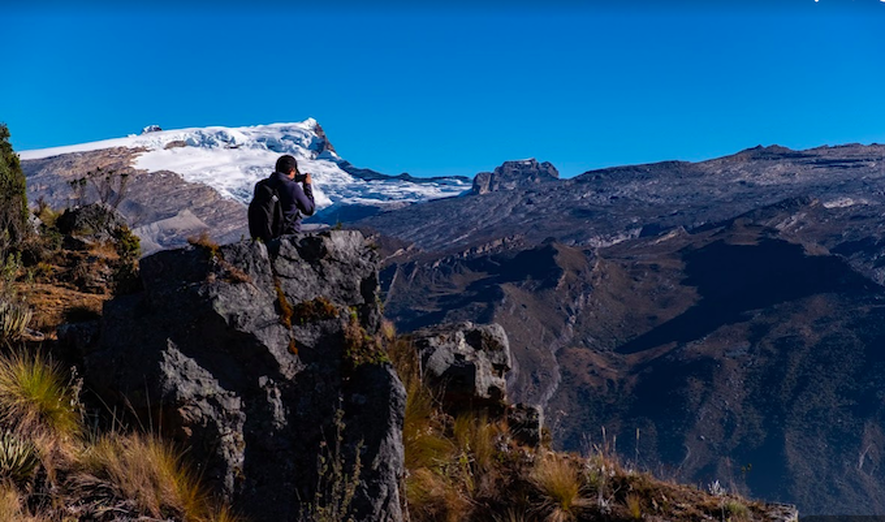 Already on our second trek into the high altitude Colombian Andes mountains. This one is from el Parque Nacional El Cocuy – El Cocuy National Park. These Andes peaks are perfect for trekking and here is our driver giving us some perspective!.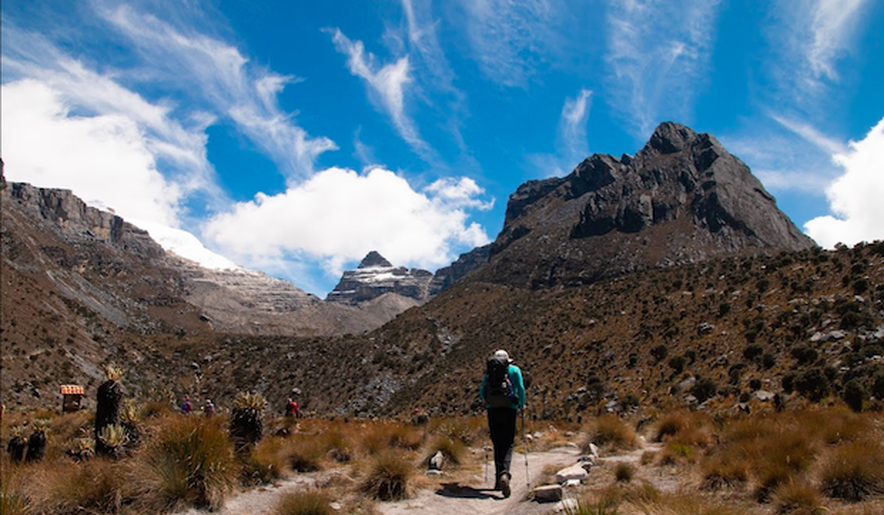 The landscaped here are so varied and breathtaking and our expert local guides were with us all the way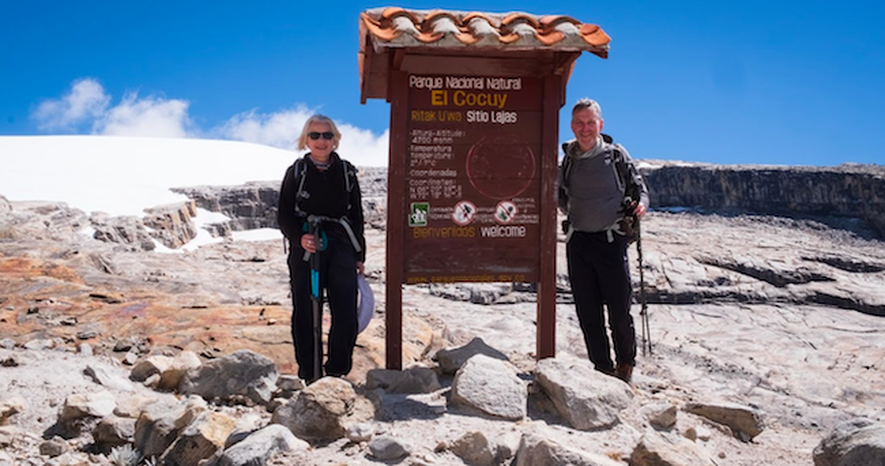 A personal highlight for me was reaching the Glacier at 4,800 meters. It was a long day's trekking but we arrived at the peak, exhilarated and happy.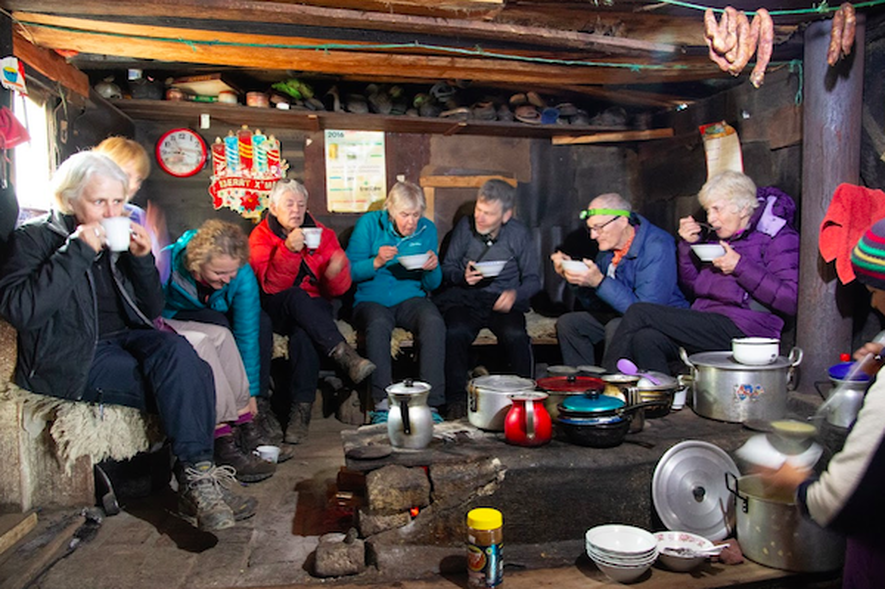 Well-fed as always, this time in a farm on our three-day trek in Los Nevados National Park in Quindio. Sleeping and meeting local people in the farms on this trek added to the interest of the whole tour.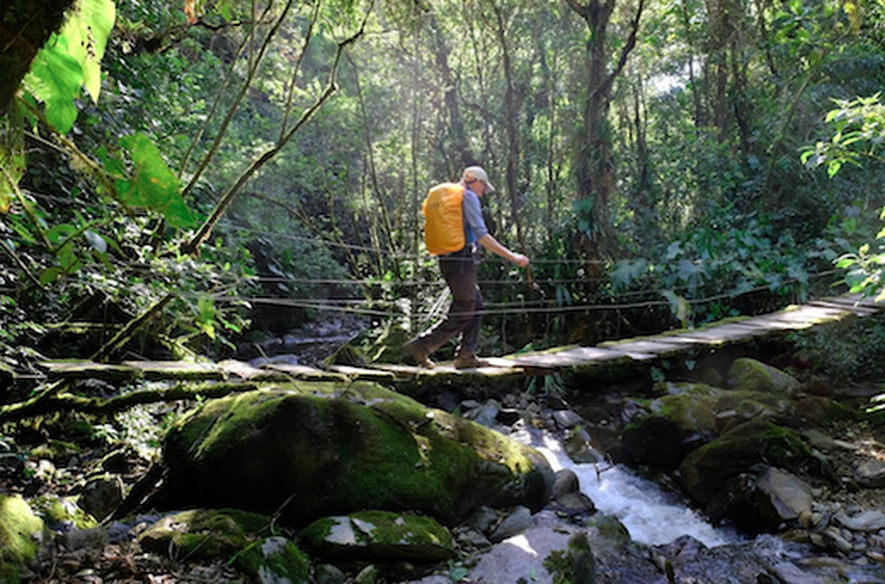 We entered a variety of ecosystems including Andean forests. Did I mention the jungle and very safe bridges? No problem.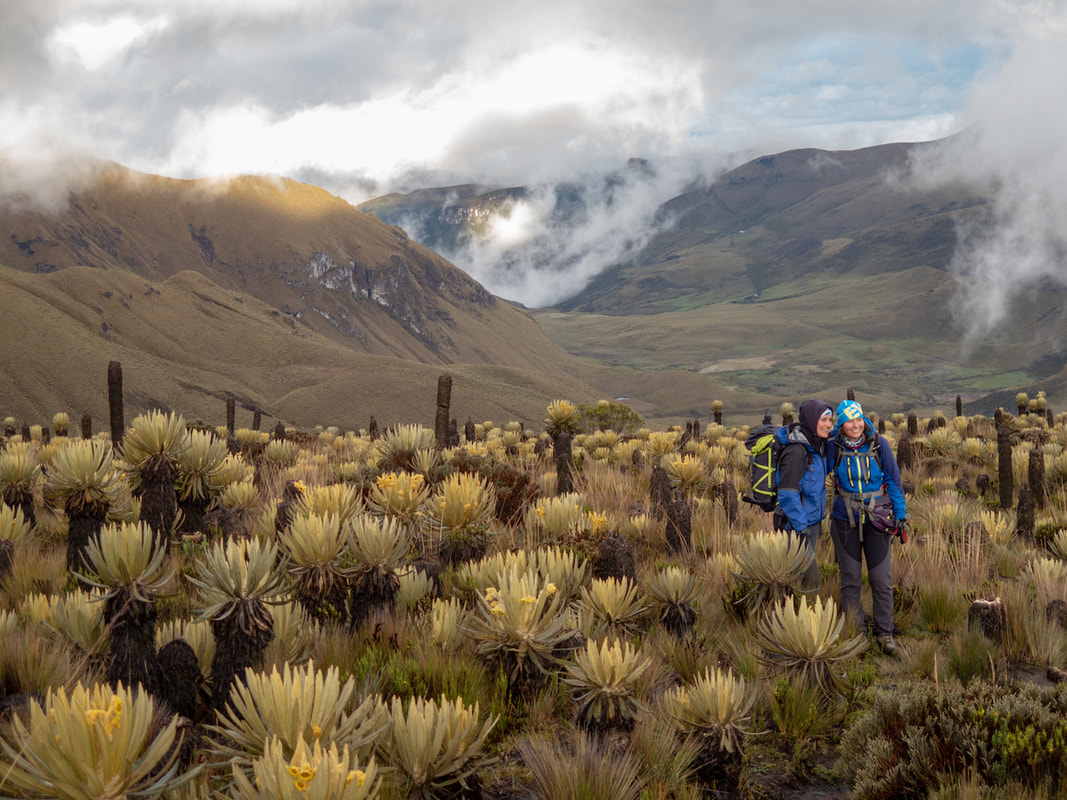 Let's hear it for the Frailejones, or subshrubs, a regular feature during our days exploring Colombia's multitude of Paramos,. These high-altitude ecosystems have been around millions of years and supply 70% of the water for Colombia's residents.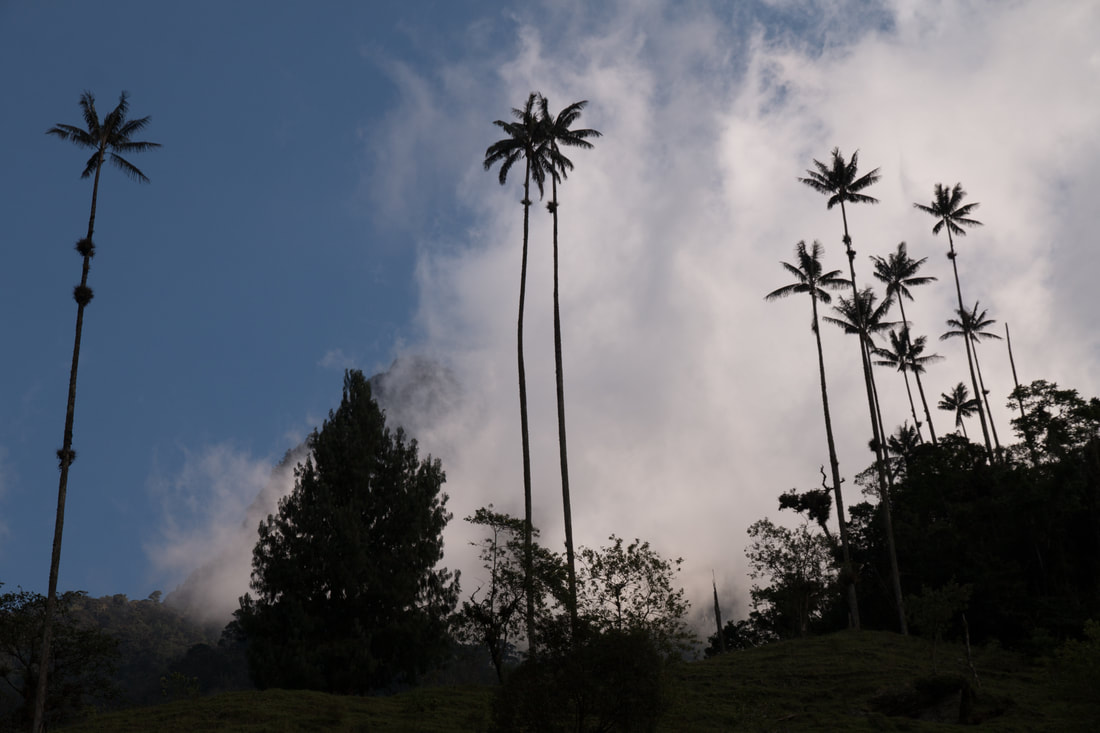 Not forgetting the towering wax palm tree. This is one of the tallest palm trees in the world and is Colombia's national tree. Unfortunately, there are not many left due to the deforestation in the area so we were happy to get the chance to see them up close and personal.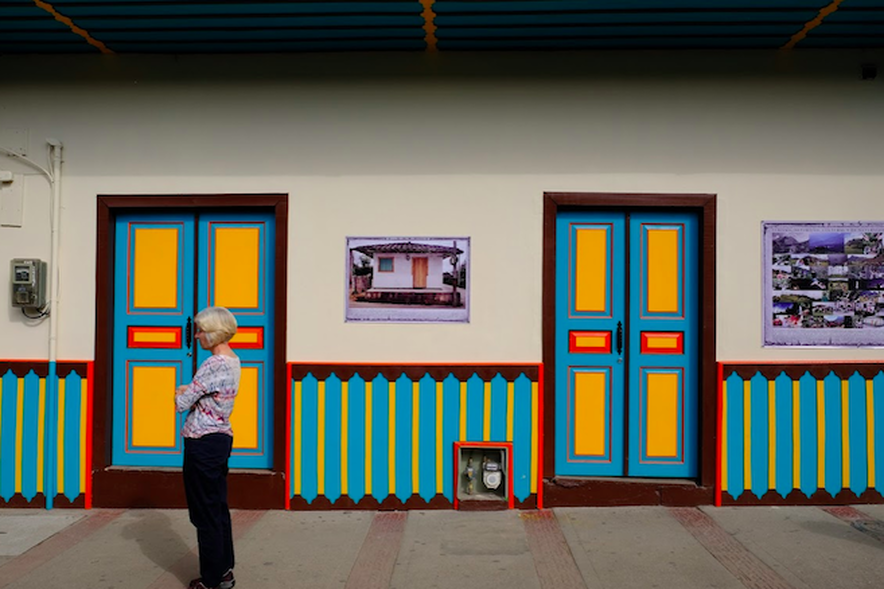 Salento is a small and colourful town in Quindio. Is was great to get a well-earned break from trekking the Andean mountains. We also explored a reforestation project, went on a coffee tour and stayed in a lovely hotel too!
Clive travelled with his wife Rachel in a group of 8 that travelled and trekked for 18 days in February, 2019
Fancy a hiking adventure in the Colombian Andes? Click here to check out a popular trip: