5 Reasons for Students to Study Spanish Abroad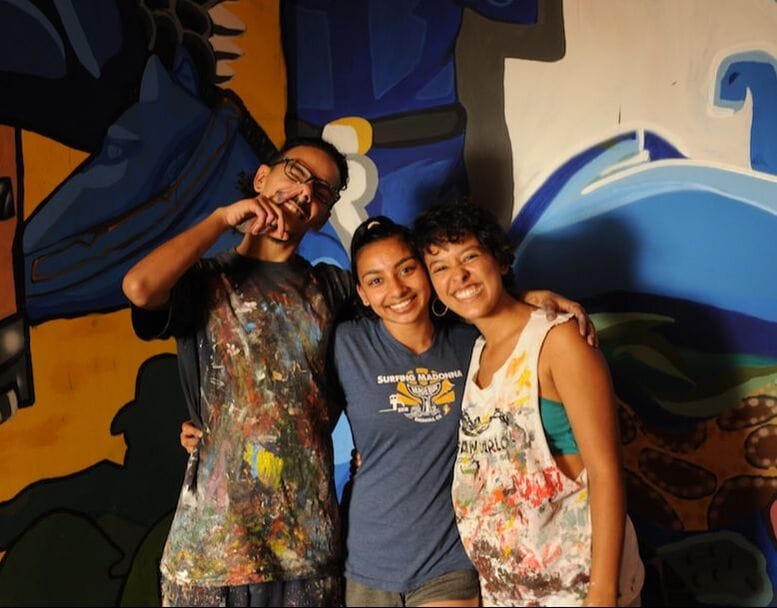 Immersive cultural experiences, breaking down social barriers and being able to apologize for terrible dance skills: a few reasons to choose a Spanish study abroad program.
We chat with London-born Jake Macmillian, who enjoyed three different study abroad programs during his Spanish degree at Newcastle University in the UK. Jake currently lives in Medellin, Colombia with his partner and works as the Educational Services Manager at the British Council. 
Five reasons to study Spanish abroad from Jake:
Spanish and cultural immersion
​The major advantage of studying Spanish abroad is that you are thinking about the language every day. You start by observing and listening, then you go out and interact with people in the food markets, talk with fellow students on the university campus and go for beers with new friends at night. From breakfast to dinner you are immersed in the language and the progress you can make is huge. I studied in Jerez and Salamanca in Spain and Guadalajara in Mexico. I took classes for 4 hours in the morning then used the language during my free time in the city and on travel adventures.
Break down social barriers
Being able to talk with people in their own language allows you to break down social barriers and understand their lives. You learn that people from different countries and cultures think very similarly to you. Talking with local Mexicans allowed me to become real friends with them. I also got to explain in the British culture, we weren't the bumbling, comedic characters portrayed in TV shows like Fawlty Towers. ​
Traveling to lesser-known destinations
When you go to a country as a tourist you don't have time to uncover the lesser-visited places. During my time abroad, I was able to meet local people and explore places that weren't in the guidebook like local's houses in rural areas surrounding Oaxaca, where they make traditional mole (a Mexican sauce). The most unique experiences included being invited into a new friend's house in Guadalajara and learning how to prepare traditional ceviche with his grandma.
Personal Connections
I still talk to my friends in Mexico, even though it has been over eight years since I was there! I have been to weddings and stag parties in Mexico and I even met my partner while studying there. So you could say that I made some good connections. Being on a university campus was great to meet other like-minded people and I discovered some really great community projects this way. And of course, every conversation was in Spanish. I remember being immensely proud when I was able to ask my friend's grandma to dance at a wedding and then being able to apologize to her in Spanish afterwards.
Improving your language skills, quickly!
It's obvious to say but when you study language at home, you just learn the theory. You learn what to say in the supermarket but you don't practise until you go on a summer holiday to Tenerife. During my study abroad program I would learn the practical language in the classroom and then use it that same day, whether it was asking for directions or telling a story. You also learn to make mistakes and laugh at the mistakes. This makes you improve and it's really good fun. I would learn a local phrase and then see how everyone loved it when I slipped it into a conversation. For example, I would answer the phone and say mande which is like saying "come again" in English. Coming from a foreigner they found this most amusing. But, they LOVED it.
Jake's top tip for studying abroad: my top piece of advice for making the most out of a study abroad program would be to say yes to things you'd not usually accept. If someone invites you to dinner at their house, don't think about it, just say yes. You never know what will happen. That changed everything for me. You realize the generosity of people and find yourself in the middle of a family Christmas celebration without even realizing it.
Ready to study Spanish in Colombia? Check out our immersive courses by clicking here: