Virtual Tours: What are the Best Interactive Online Experiences?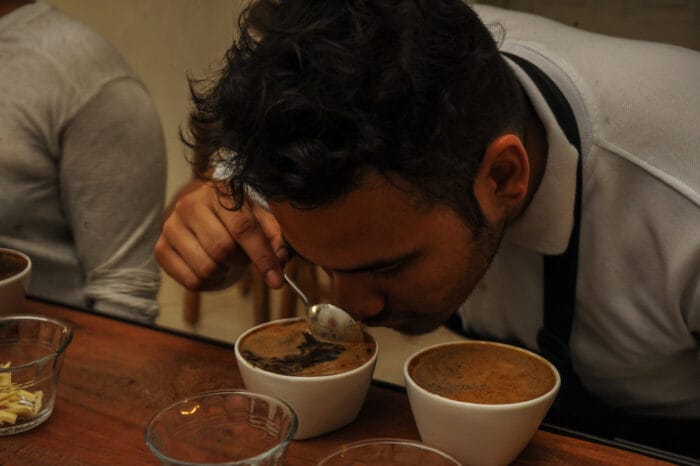 Can't travel? Fear not. Excellent virtual tours are available for students wanting to experience adventures around the world when physical travel is not possible.
Face to face studying and travel have been put on hold. For now. Fear not; we review the best virtual tours and field trips available to you without leaving your house. From NASA's field trips to virtual visits to the Louvre, and from live Airbnb experiences to expert classes with National Geographic scientists; we rate the best available tours available for you online.
Airbnb experiences: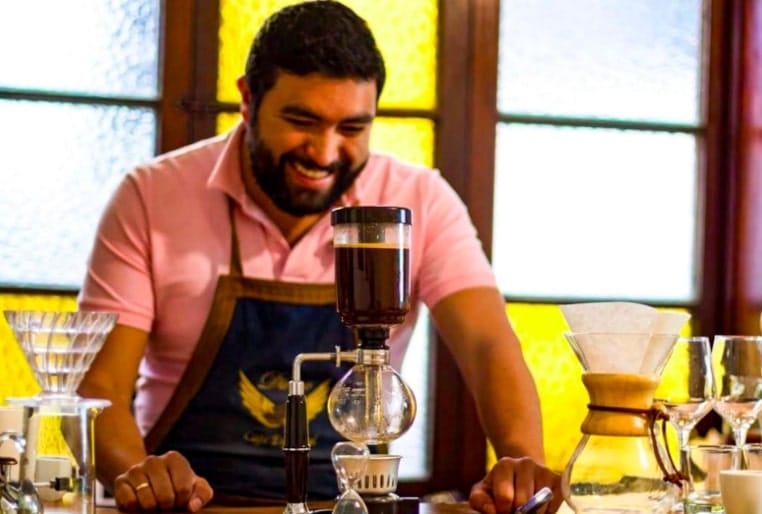 Fancy learning how to dance tango with an expert from the heart of Buenos Aires, Argentina? Do you have a desire to to cook traditional Mexican food? Airbnb's virtual experiences boast a wide variety of experiences that are easy to sign up to and offer great value for money. Our founder Simon paid just 30,000COP (around $7USD) for an hour session with a Colombian coffee maker and expert.
Here's what Simon said: "Friendly Leandro from Huila, southern Colombia, took me and four other viewers through the fascinating coffee making process, teaching us how to identify a good cup of coffee and how to prepare the perfect blend for our own taste. Via a zoom video call, Leandro gave us instructions and encouraged us to smell and taste our own brew with just a spoonful of coffee, hot water and a glass (not a mug; very important). I'd definitely recommend this excellent experience; I mean, coffee is becoming an essential in everyday life nowadays so why not become an expert!?"

Our rating:
Visuals: 9.5/10
Sound: 9.5/10
Interactiveness: 10/10
Fun: 10/10
(Click here to experience Leandro's coffee workshop)
Visit Faroe Islands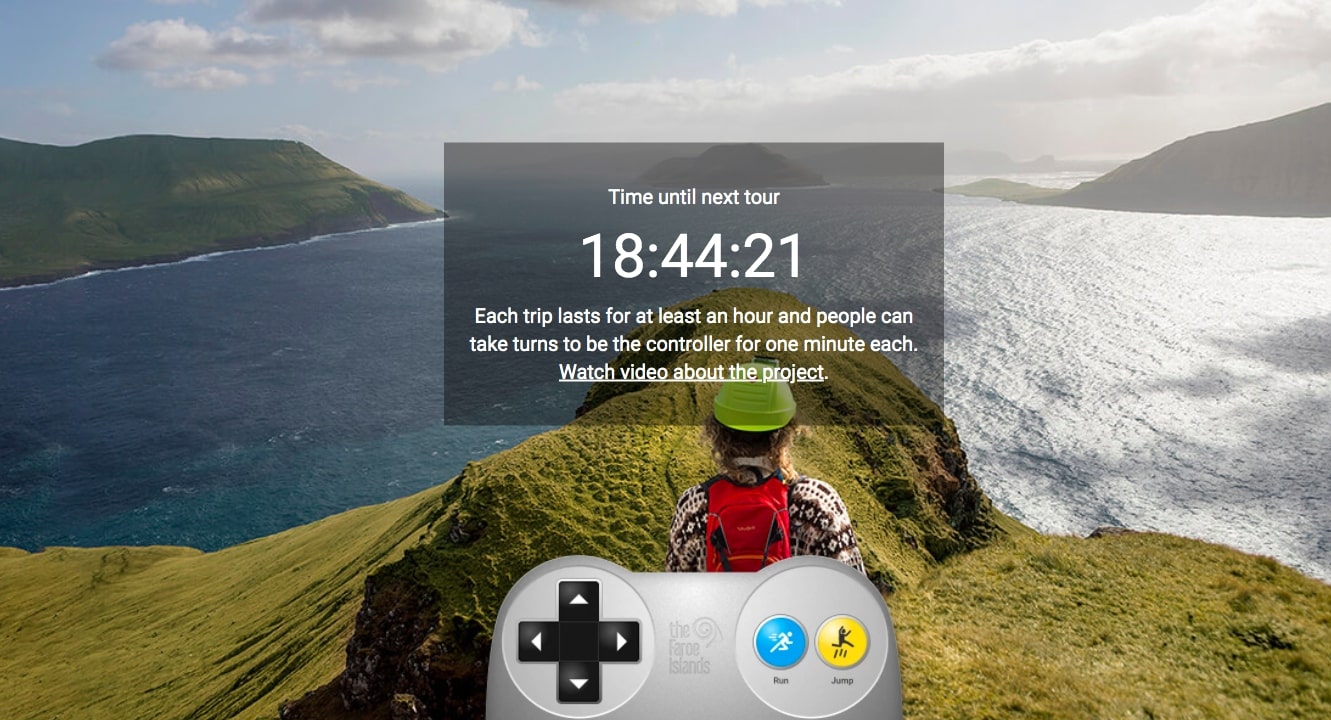 Launched by the tourism board, the Faroe Islands made international press in early April with their new virtual tour. Seeing the opportunity to visit a country no one at Kagumu had ever visited before, we sent our sustainable development officer Mala along:
"I jumped at this chance and joined a free virtual tour of one of the many lakes. The tour was made possible by a woman wearing a camera on her helmet and kayaking through the deserted river, telling us about the history of the area. An added bonus was that we were able to control the direction of the boat. Indeed users could even tell the woman to jump or run! However, in this case she politely reminded someone who told her to jump that: "It's pretty impossible to do so while I am in the boat, sorry. Overall, it was a very relaxing experience especially listening to the slop, slop, slop of the water when she was paddling."

Our rating:
Visuals: 9/10
Sound: 9/10
Interactiveness: 8/10
Fun: 6/10
​(Click here to experience this tour in the Faroe Islands)
Virtual tour with NASA
Whether you are interested in space travel or not, we recommend taking advantage of NASA's hugely interesting series of virtual reality visits to Kennedy Space Centre. Led by your own guide, you will go behind the scenes, entering various modules on the international space station and discover how crew capsules are made. Many of the videos can be found on
YouTube and are filmed in 360 degrees so you can feel part of the tour. The educational element is high and the guides do a great job of breaking complex notions down into easily digestible segments. A feature we really like are the video clips that pop up along the way. Uber cool.
Our rating:
Visuals: 9/10
Sound: 9/10
Interactiveness: 8/10
Fun: 7/10​
(Click here to learn about NASA)
Virtual trips to zoos around the world
Many zoos around the world are offering insider videos into the animal kingdom. Chester zoo has posted several videos on YouTube, taking you inside the penguin zone, tortoise area and many more. At zoo Atalanta, their online webcams are set up to watch their pandas while San Diego zoo allows you to peek in on baboons, apes, elephants and polar bears. The 360 degrees video at the National Aquarium allows you to walk from top to bottom and includes neat information tabs in a variety of sections.

Quality rating:
Visuals: 9/10
Sound: 8/10
Interactiveness: 7/10
Fun: 6/10
(Click here for a full list of virtual zoo tours)
Street Art with Google
Keen to check out some world class art work from around the world while hearing fascinating stories about the pieces? Google's Street Art page takes you inside a Paris apartment, atop New York skyscrapers and through Melbourne's back alleys. This impressive platform includes online exhibits and virtual walking tours, some of which come with a friendly audio guide. Obviously Google being Google means the images are perfect and you can listen in a variety of languages. The street explorations would be better with a bit more guidance though as you can soon find yourself looking at the front of a bank instead of some wonderful artwork.

Quality rating:
Visuals: 10/10
Sound: 8/10
Interactiveness: 7/10
​(Click here to view some amazing street art)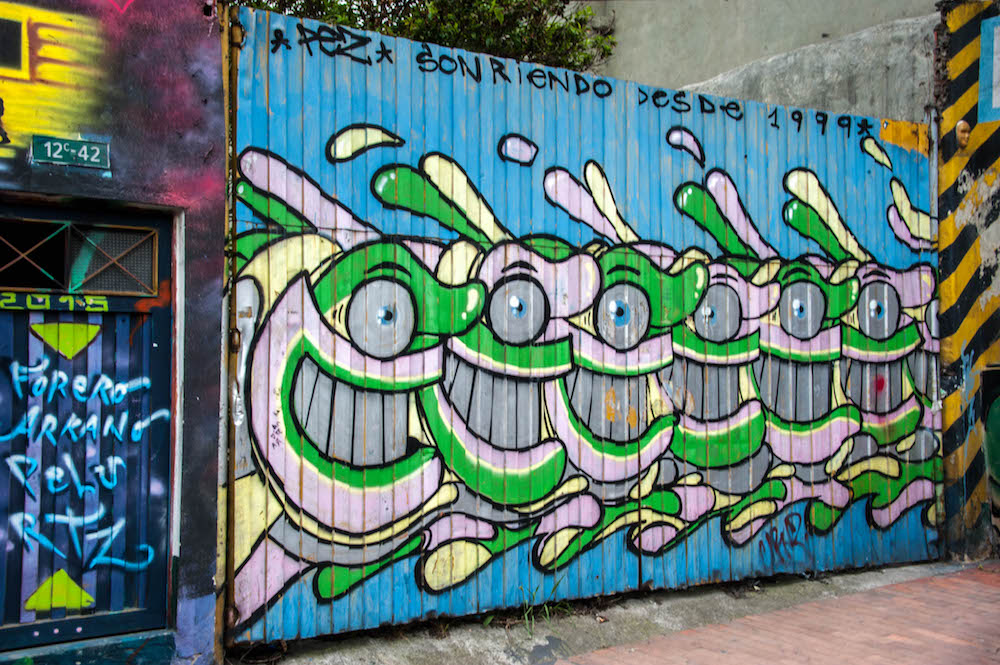 Virtual National Geographic Field Trips
For years National Geographic has given a voice to extreme travelers and scientific researchers. The organization attracts award-winning writers and photographers and claims to be at the cutting edge of scientific research in many areas. Well, thanks to its Explorer Classroom, students can learn from these experts in hour-long online sessions. Every day at 2pm Eastern Time, students can hop online with professional photographers, biologists, snow scientists and even experts in astrobiology. During these lives sessions you will discover the mechanics behind such interesting careers and gain some tips and a lot of inspirations along the way. View more information by clicking here.​
Virtual Museum Visits
Transferring museum visits to virtual tours is spreading across the globe with most of the world's major museums taking part. This means you can legitimately visit London, Paris and New York before you have finished your breakfast! The Louvre in Paris has four virtual tours allowing you to visit various areas of the museum and get up close to the most famous pieces of art in France. Though, sadly, some of its most famous pieces (I am looking at you Mona Lisa) are not available. The Smithsonian Natural History Museum allows you to visit the entire grounds but be warned; it takes time to load and it is quite fiddly to read the descriptions. One of the more striking tours has to be the Vatican experience; the visit to the Sistine Chapel is a particular highlight. 
Quality rating (on an overall assessment)
Visuals: 10/10
Sound: 7/10
Interactiveness: 4/10
Fun: 4/10
Click here on Time Out for a full list of virtual museum visits)
Virtual tour of Machu Picchu
It would be quite hard to replicate the utter wonder of visiting Peru's Machu Picchu. But this 360 visit gives you a great taste of this famous UNESCO heritage site. With crisp images and friendly audio guides you can sit back and enjoy the vast scenery while discovering how the Incas built this vast citadel in the 15th century. The experience also gives you a cool behind-the-scenes look at how Machu Picchu was filmed in the highest possible resolution. And as the guide says: this free virtual tour certainly offers you a cost effective way of visiting one of the wonders of the world!
Quality rating:
Visuals: 9/10
Sound: 8/10
Interactiveness: 4/10
Fun: 3/10
Feeling inspired? Why not click here to check out Kagumu's virtual summer abroad course that also includes some fascinating virtual tours and live cultural experiences!