Student Homestay: The Perfect Option for a Study Abroad Program
University students are increasingly seeking study abroad programs. We discover how a homestay experience can make a trip utterly memorable.
According to international study information resource Open Doors, almost 10 per cent more students studied abroad in 2018/19 compared to 2016/17. The increase suggests that colleges, universities and students are seeing overseas learning as a way to gain new skills and/or enhance existing ones while immersing themselves into a new culture. Although many study abroad programs offer excellent courses, one ingredient is essential for students to make that deep, long-lasting connection to the country they are visiting: Homestays
Unlike hotels and hostels, a homestay trip allows students to live with a local in their house, sharing in their daily routine and taking part in family activities.
Homestays: Daily life

​Students enjoy this cultural exchange by communicating daily with their new families, in their adopted tongue, and learning how they live, eat, and work, all while discovering different family values and cultural traits.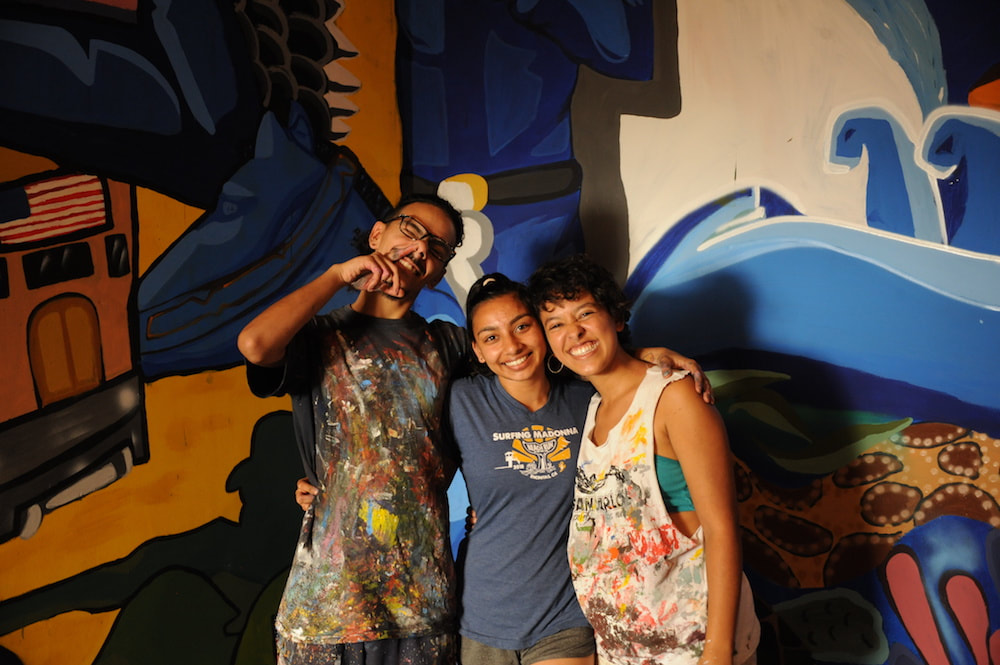 Jake Sager, a 17-year-old student from Pacific Ridge, San Diego, travelled with Kagumu Adventures in June 2019, living with a family in the outskirts of Medellín, Colombia.
 
"The homestay was an incredible way to legitimately connect with Colombians and discover what their culture is like," Jake said.
 
"I was beyond lucky to be spoiled by an incredibly open, loving, and kind family."
 
On a regular day, Jake ate a traditional Colombian breakfast of eggs, fruit and of course fresh Colombian coffee, prepared by the mother of the house Marisol Ortega. He would speak Spanish with her husband and two children before heading out to volunteer with local environmental and community service projects.
  
"At night, I would sometimes play cards with José (Marisol's son) or walk to my neighbours' house to play games of bingo and even dance salsa," Jake added.
 
It's easy to see why a homestay in Colombia would appeal to college and university students seeking study abroad programs. Colombians are often voted among the friendliest people in the world with their vibrant, colorful culture – filled with music, dance and flair – instantly bewitching  visitors.
A mutually beneficial experience

​And it's not just the visitors who find the homestay memorable, and life-changing; locals benefit too.
For the hosts, the extra income will be a timely boost, and the opportunity for cultural exchange invaluable.

Marisol said: "We are so happy to welcome visitors into our houses"

"In Colombia, we are very friendly, talkative and cook very well. And of course, we love to dance salsa, merengue and other traditional dances. We see the homestay as a chance for them to learn from us and us to learn from them."
Marisol runs a beautiful plant nursery where she grows native trees to supply to reforestation projects across Colombia. Having seen the positive effects and cross-cultural learning opportunities from welcoming foreign students into her house, many neighbours have shown a desire to sign up to the program.
"We were eating a sancocho (a typical Colombian soup) with the students one day and lots of locals came round to ask what was happening. Once we explained," Marisol said, "they all asked how they could get involved."

Kagumu currently works with six associated host families that are located 40 minutes from Medellín in a forested region called Santa Elena. Here students live in traditional houses surrounded by Andean mountains, sprawling forests and an abundance of wildlife.
Ready for a study abroad program in Colombia? Check out our range of programs by clicking the button.