In Colombia's Lost City: Global Heritage Fund Helping Preserve the Future of Deserted Communities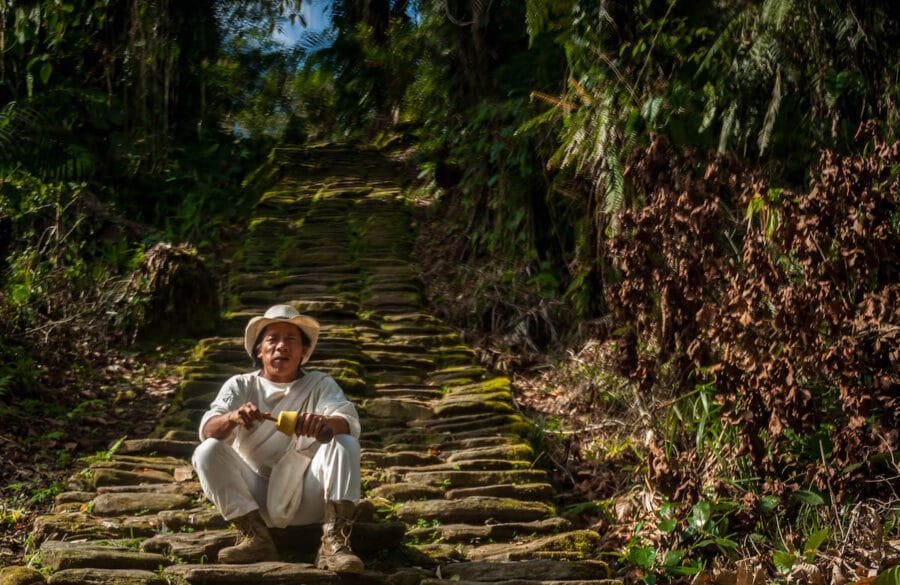 Over 300 families, sustaining one of Colombia's most iconic visitor sites, teeter on the edge of a humanitarian crisis, resulting in a call from an international NGO for immediate donations.
Three months ago the novel coronavirus pandemic caused the indefinite closure of Ciudad Perdida (the Lost City), leaving indigenous and farming communities without income revenues and in critical need of food and medical care.
Thanks to a collective effort, spearheaded by the Global Heritage Fund (GHF), essential supplies and Personal Protective Equipment (PPE) will be delivered in June and the NGO will use further funds to ramp up its program of bringing economic sustainability to the area.
​​Colombia's iconic archaeological site (click here for virtual Lost City trip)
Ciudad Perdida has for the past decade or so been labelled the "new Machu Picchu" with adventure travellers trekking the La Sierra Nevada de Santa Marta mountain range, eventually reaching a jungle-shrouded archaeological site that dates back to 700 CE.
Those tackling the 4-day hike encounter towering sage-green mountains peaks, rivers flowing past their waist as they cross, and gushing waterfalls – perfect for a cool down after an 8-hour day of walking.
In February 2020, the trail welcomed hundreds of travellers each day and was once again on course to reach annual visitors numbers of 25,000. Although the stats pale in comparison to those of Peru's famous archaeological site, the income was enough to offer a living to hundreds of indigenous and farming families.
Each day, farmers sold slices of watermelons and freshly squeezed orange juice to sweat-soaked travelers. Native guides led groups along the trail, teaching visitors about their remarkable traditions and beliefs. And local families would earn money from those who stayed overnight in their jungle camps.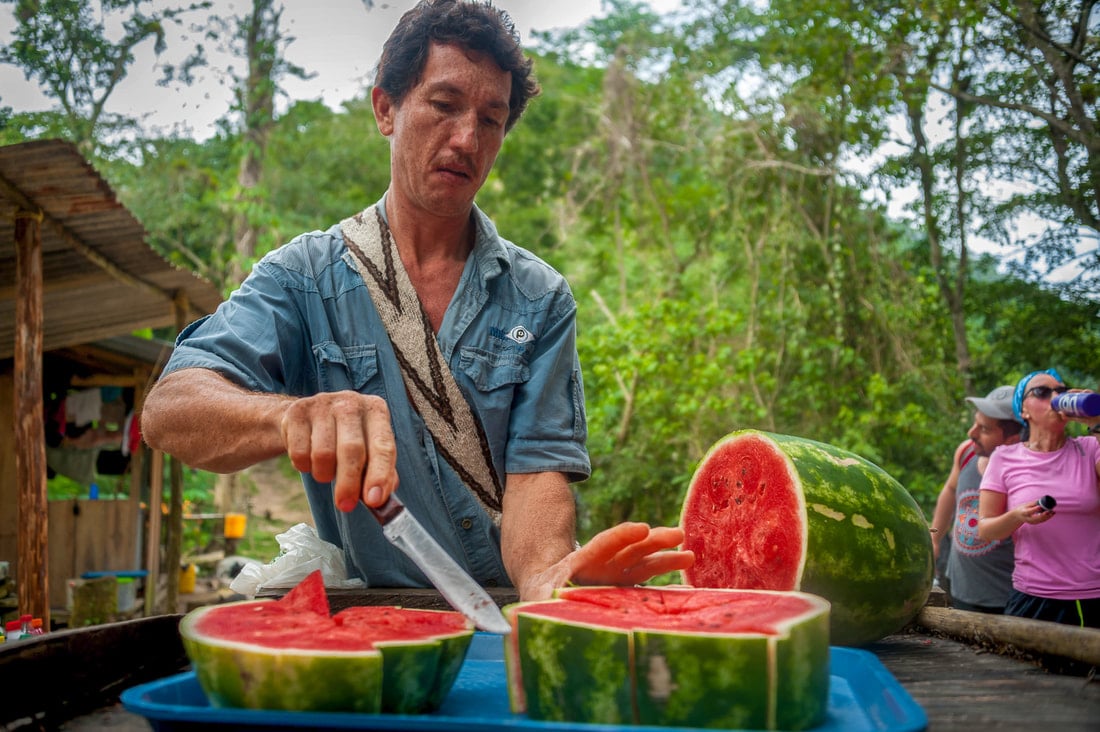 Now, this region, which lies a 3hr car journey from the nearest city Santa Marta, is deserted. The main road has been closed since the Covid-19 pandemic took hold in mid-March. And, government help has been almost nonexistent. In all, the situation is drastic, causing farmers once again to turn to environmentally destructive practices to survive."Tourism provided an alternate form of income that did not rely on clearing more agricultural land or pasture for grazing cattle," said Santiago Giraldo Peláez, a prominent archaeologist in the area and director of
"As such, indigenous and campesino (farming) farmers must now clear and prepare additional land to eke out a living for their families. Hunting has also increased as people seek to put food on the table."Giraldo has been involved with the Global Heritage Fund since 2008, investigating and putting into action ways to preserve the archeological site, known as
Teyuna, while also engaging local indigenous communities in the site's protection program.Giraldo supervised the delivery of food and health equipment to over 300 vulnerable families in the area and will continue to play a major part in an ongoing effort between GHF, ProSierra, and
Environomica (a nature conservation NGO) to bring long term sustainability to the area. "We have designed, and continue designing, medium and long term projects aimed at economic diversification, including agroforestry and organic cotton in the area," Girlado said.​"All participating organizations continue to be invested in improving livelihoods for farmers and indigenous families living in the northern and western slopes of the Sierra Nevada de Santa Marta,"Funding for the two-phase project, however, is still needed, leading GHF to send out an appeal to the general public.
The aim is to raise $100,000 by June 17 with the most immediate needs for food and health kits addressed through initial funding. The impact of donations has been detailed below:
$70 — Feed a family for 1 month
$250 — Supply a PPE kit to 15 families
$560 — Feed 4 families for 2 months
$1,000 — Supply a PPE kit to 57 families
Through continuing work, the Global Heritage Fund and its partners recognizes the importance of Colombia's Lost City as an irreplaceable archaeological site and one that must be preserved.And while donations will help solve the immediate food and health care equipment shortages, their structured plan will play an essential part in sustaining this sacred region and its communities well into the future.